I decided to send a friend a little gift a week or so ago and I looked and looked for the right thing to send. In the end I settled on a Red Carnelian necklace. This stone has a special meaning and I thought it would be perfect for her. I searched high and low looking for just the right one when I came across Esty dealer PortsofCall. Robin was AMAZING to work with. I messaged her to see if a chain could be included since the item was going to be a gift. She happily met my request saying she would include a necklace free of charge if I bought an additional pendant. Seeing as she had some amazing pieces I thought that was a great deal and picked out an Amazonite Gemstone for myself.
Last week when my order arrived I was shocked to see not only did she send my pendant but she included a silver chain AND a Dichroic Glass Pendant Bead. I could not be more pleased with my experience with Robin and her shop!!!! If you are looking for natural stone jewelry you should definitely check out PortsofCall! Oh and her prices are amazing!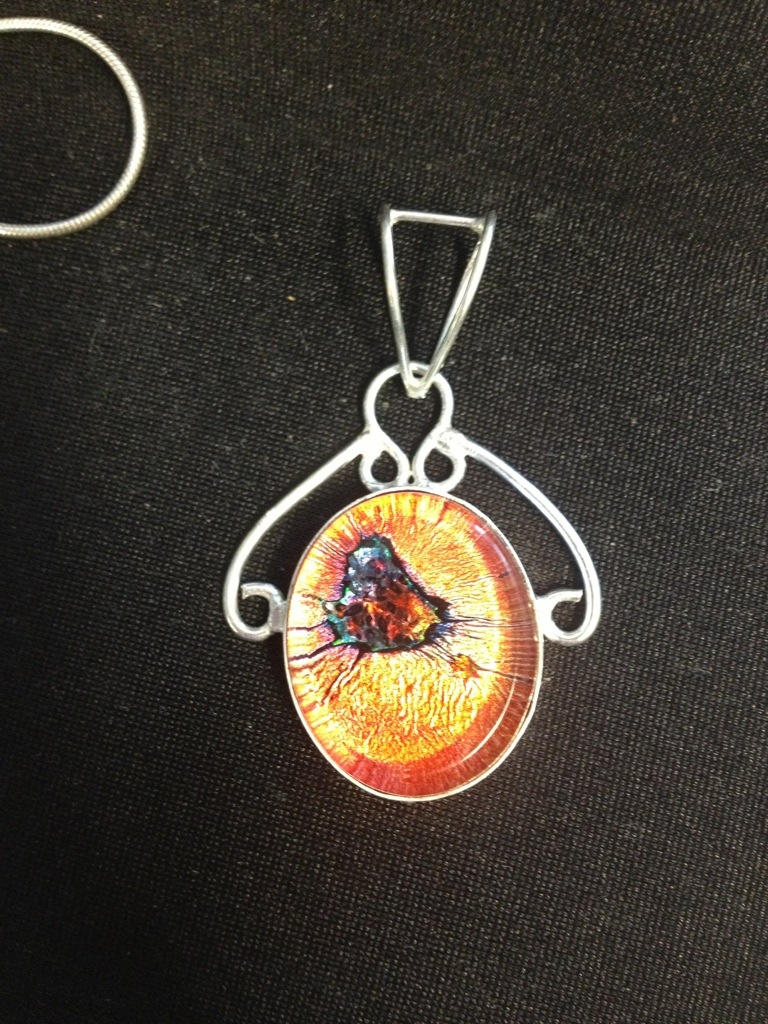 During my wedding planning I heard numerous girls talk about the wonderful sellers they had encountered on Etsy but until I dealt with Robin, I had not had one of those experiences. I will definitely purchase more items from her in the future!
~k