Currently are my fingernails.  One of my Christmas presents was a gift card to Ulta.  Thanks to Pinterest I've been dying to find some glitter nail polish.  Today at lunch, during a monsoon I might add, I ran to Ulta.  I must say I was pretty disappointed with their selection.  There were only a few bottles of glitter polish.  I finally found a cool bottle of pink glitter.  My idea was to put it over darker polish that I had.  As I was walking around the store I found a clearance table with some Sally Hanson polish.  This set has 3 bottles of polish for 5.00.  Score!  One of the colors is a light purplish grey (the name isn't on the bottle).
After Matt and I got home from the grocery store I started to work on my nails.  Five coats later I have amazingly awesome nails!  I must admit they are a little flashy for my taste but New Year's Eve is just a few days away and they do look festive!
Sorry for the crap picture.  I couldn't really get a good pic of the colors.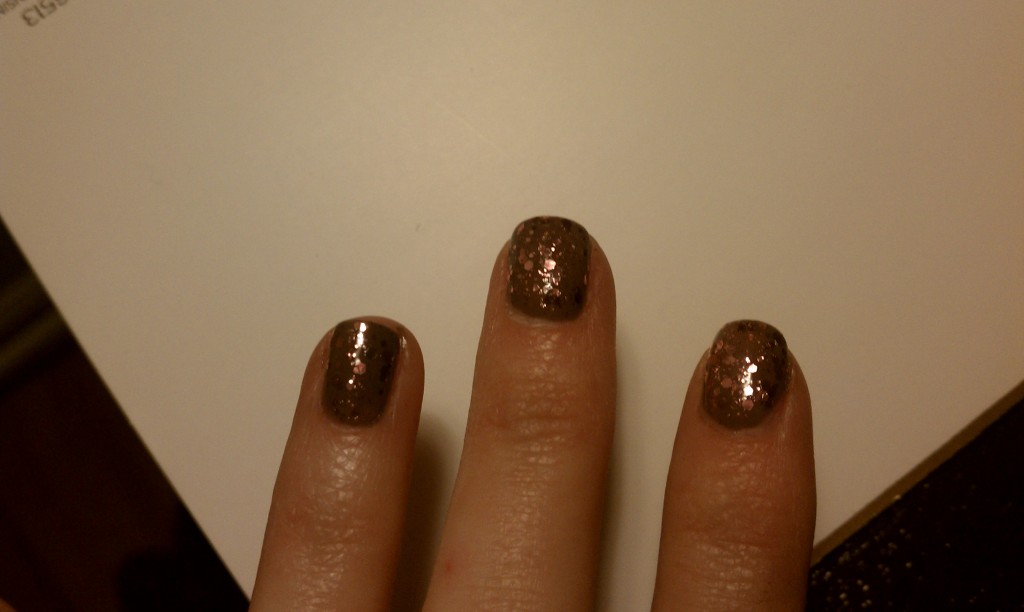 ~k