Matt and I ran over to the house on Sunday to see what progress had happened over the week.  As soon as we walked in the door we saw a huge pile of wood flooring in the dining room.  There was another large pile in the living room.  Somehow even with 2 piles it didn't look like it should be enough!  Then I noticed some tile items.  I immediately went to the downstairs bathroom.  WE HAVE TILE!  I checked upstairs and all the bathrooms and laundry room were in progress as well.  I have to say, I was a little bummed the hardwoods hadn't been started yet but we are starting to see progress!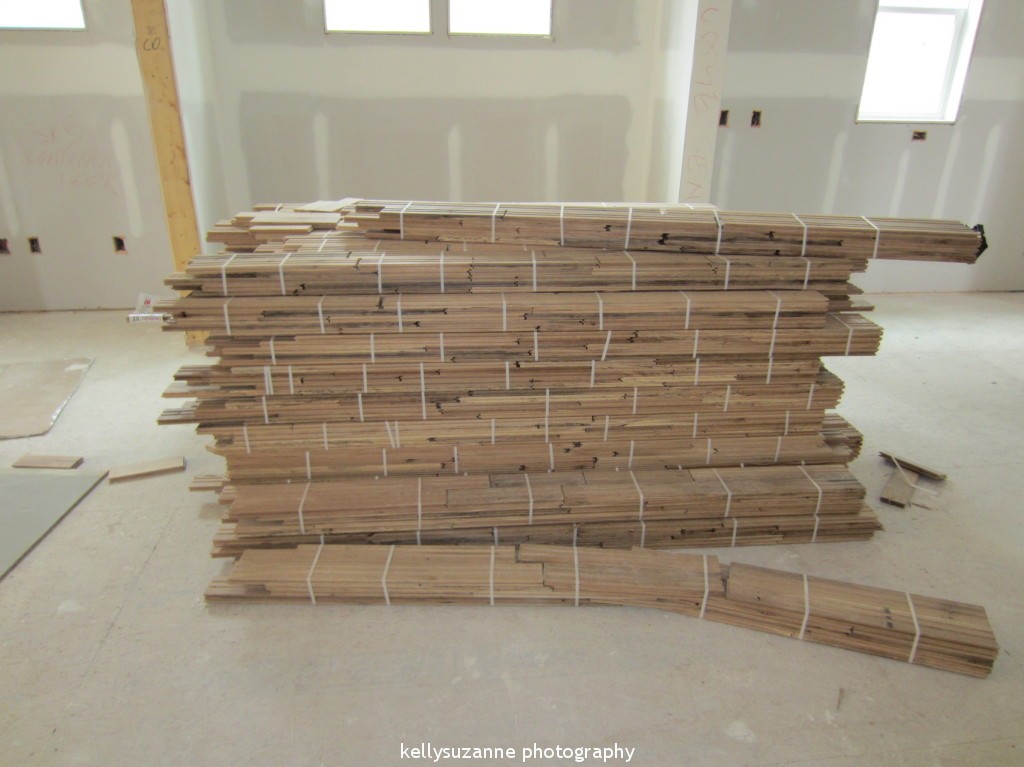 I will say the title isn't exactly what I wanted but overall it's not bad.  I would have preferred white marble in the master (I'm all about some white rooms!) or at least the new 12×24 tiles but those weren't an option and well the white marble was more than Matt was willing to spend.  In any case, I think the tile looks good.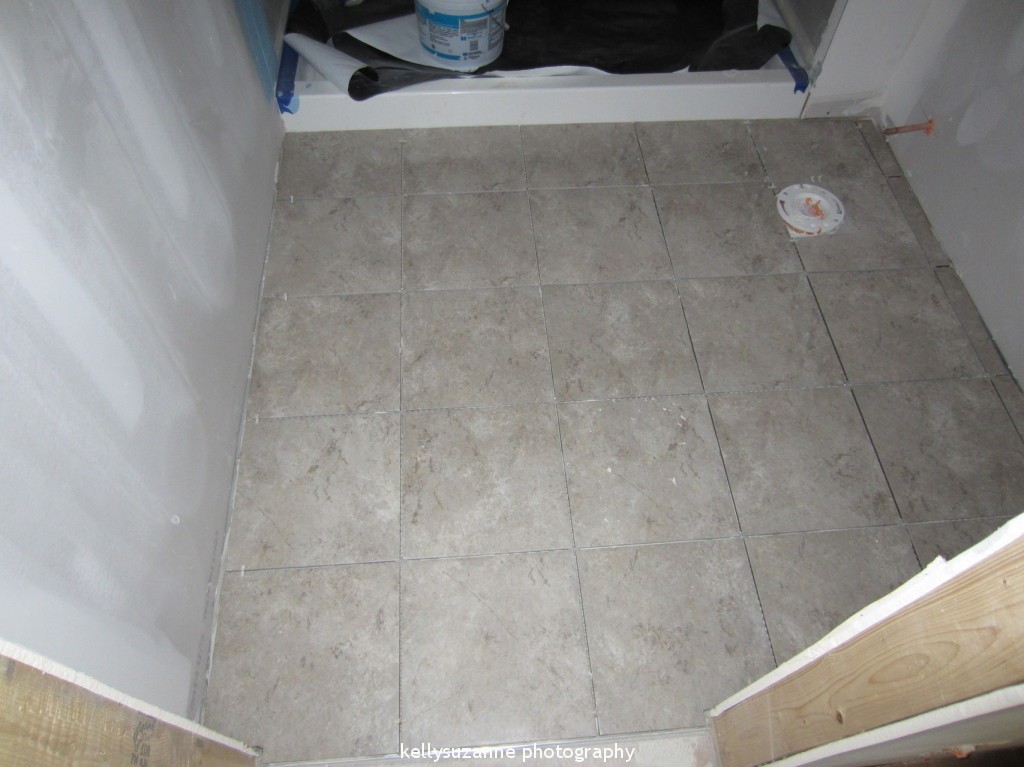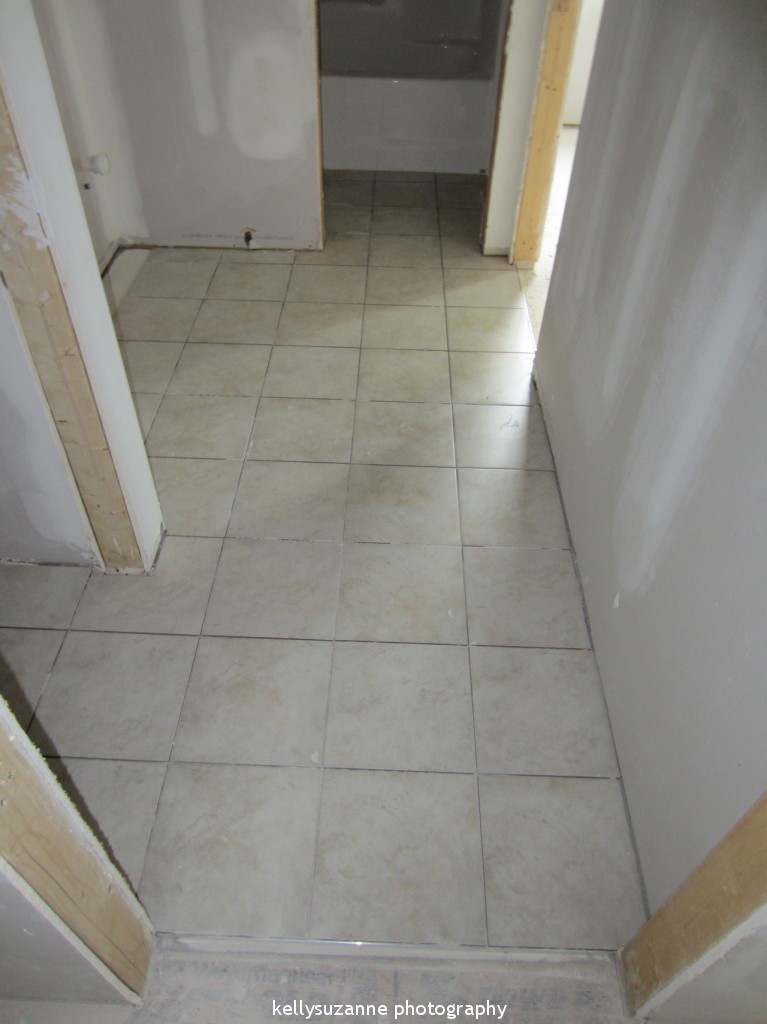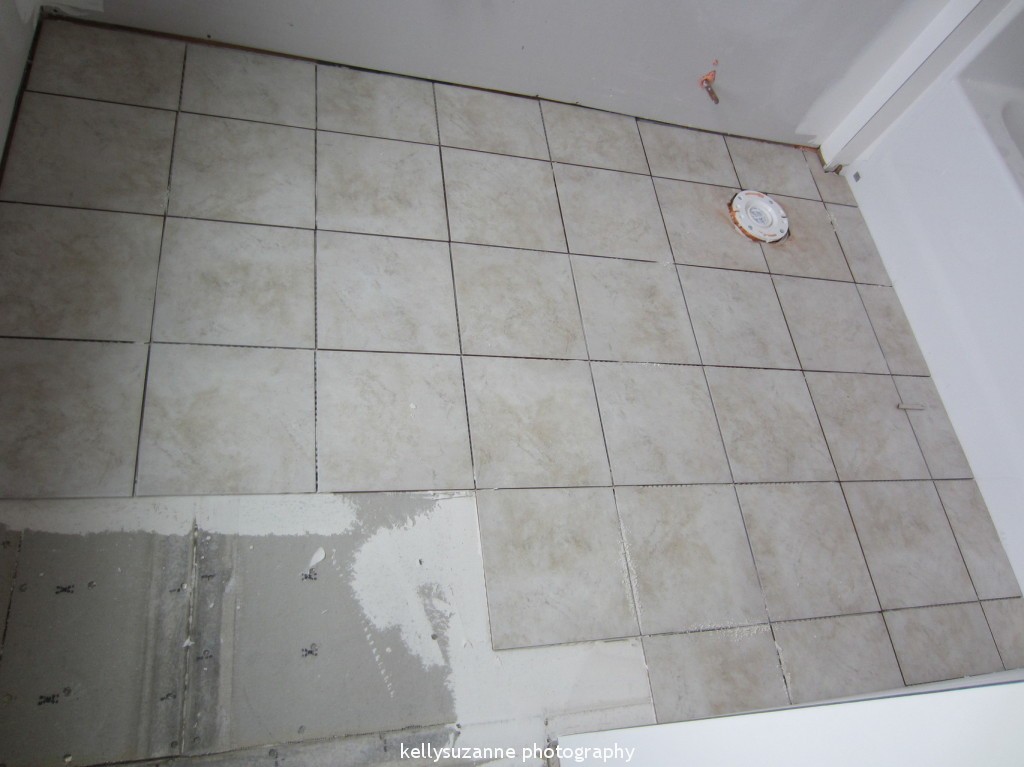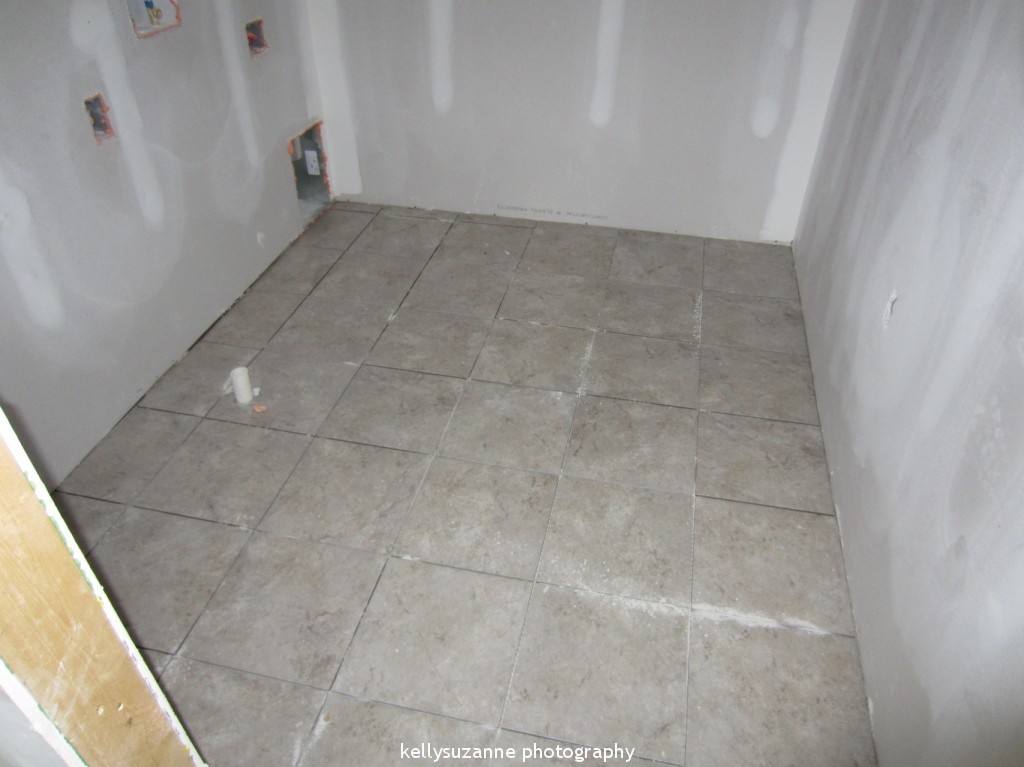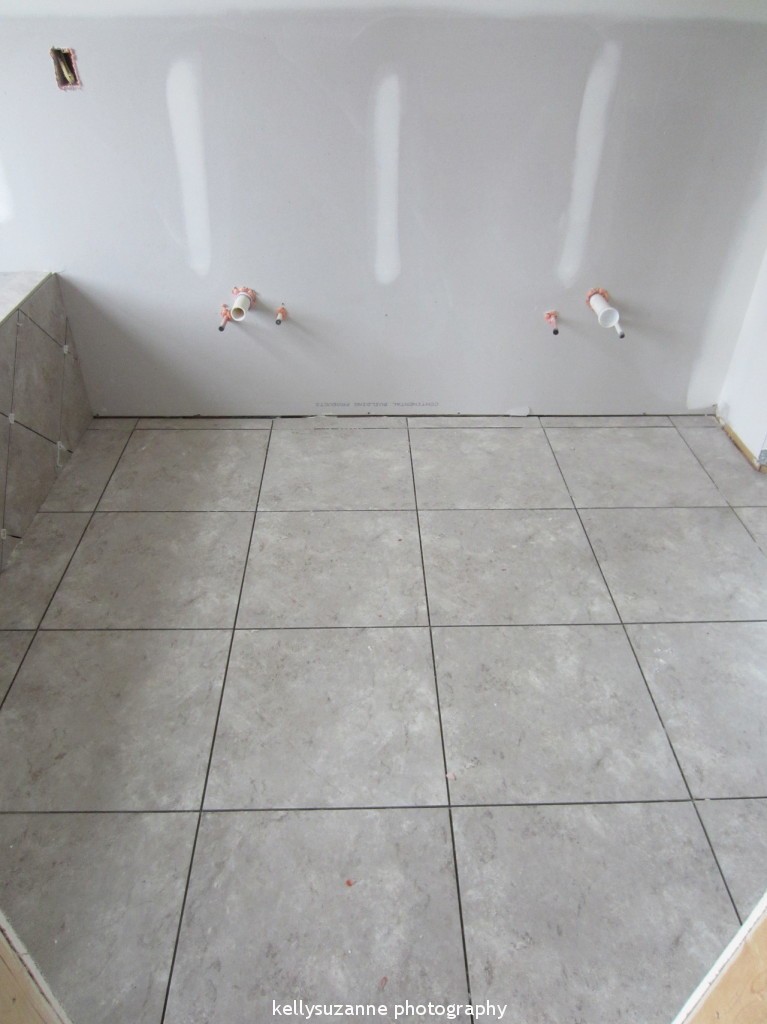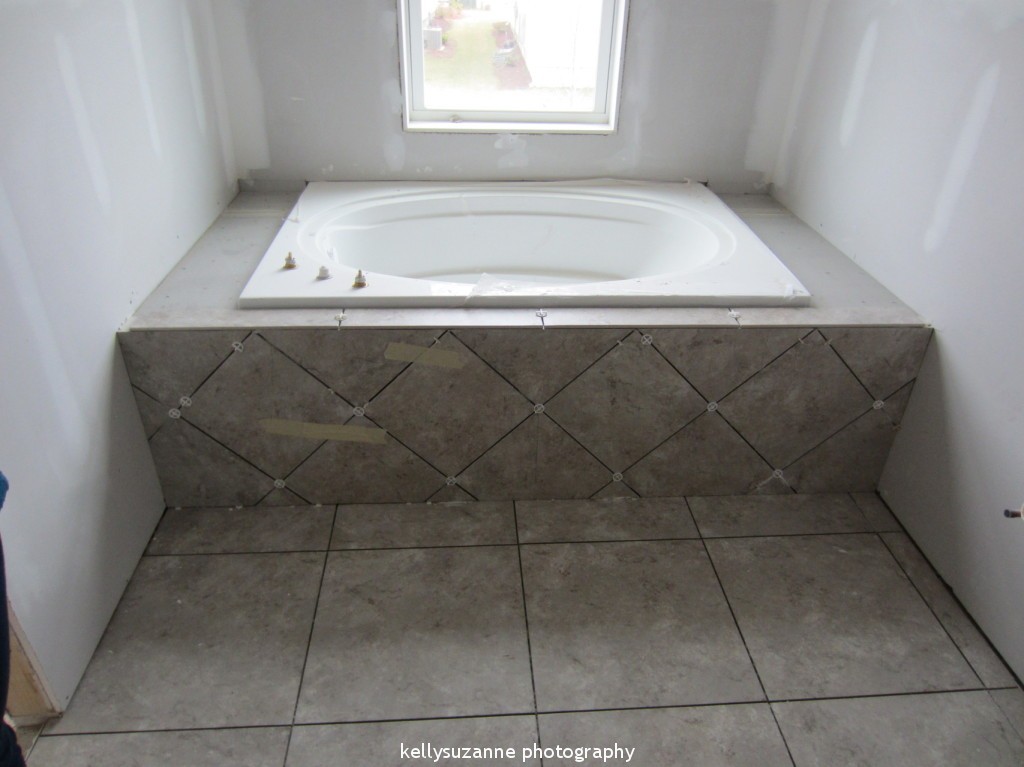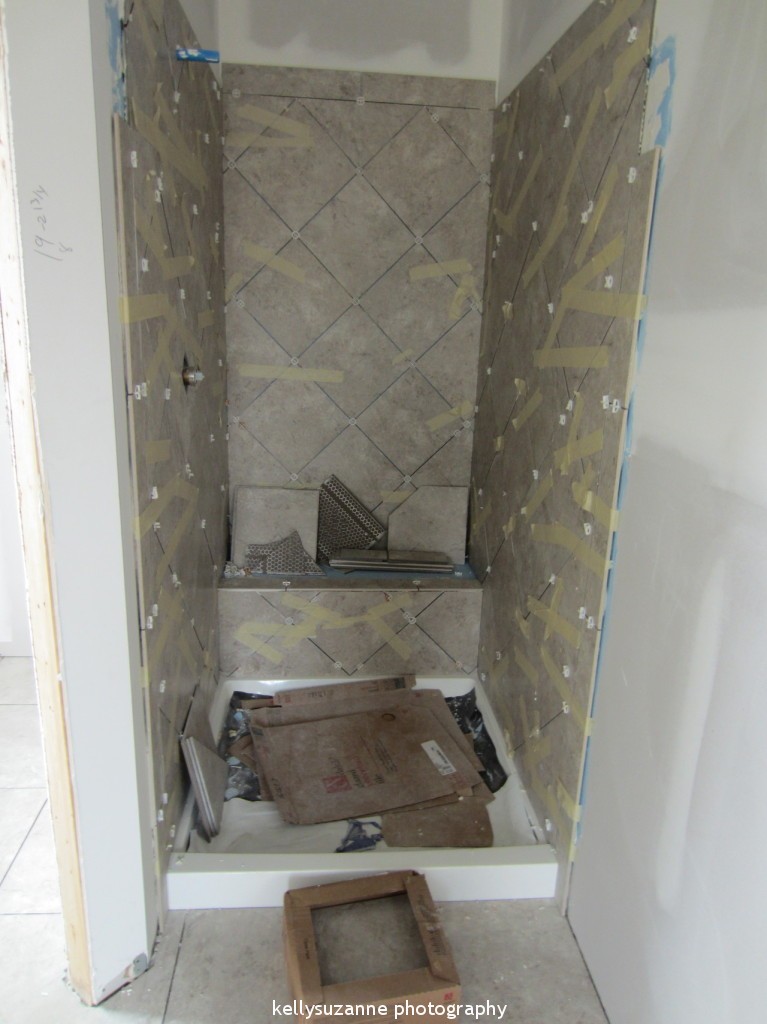 I'm hoping for more progress by the end of the week.  Matt's parents are coming to town on Friday and we will take them to the house to look around.  This will be their first time!
~k