I mentioned in this post  that I was working on a "secret" project.  Well I am ready to reveal what I've been working on.
A friend of mine found the cutest owl blanket on Etsy.  She wanted it for her new baby so I told her that would be my gift.  Well a few months passed and as she got closer to her due date I decided it was time to get her gift.  I went to Etsy but the shipping was crazy expensive so I had an idea.  Find the fabric and just make her the blanket.  I mean how hard could it be?  I should note I've never sewed with Minky fabric and I'd heard it was kind of a pain.
I ordered my fabric and I was super excited when it arrived.  It was sooo soft.  Perfect for a baby!  I washed it and figured out what size I wanted to make.  After I got everything cut I realized I had enough to make a small "test" blanket.  I'd read up on minky fabric and everyone said to PIN PIN PIN!  Don't you know I pinned the hell out of my fabric, about every inch to inch and a half.  For the most part, my test blanket went okay.  My seems weren't perfectly straight but it would do.  I knew the tricky part would be the top stitch.  I've never done a top stitch before.  I even decided to tape my fabric to give me a straighter line.   Needless to say this line wasn't as straight as I would have liked but it wasn't terrible.  (note the top 2 pics don't have the top stitch in the pic)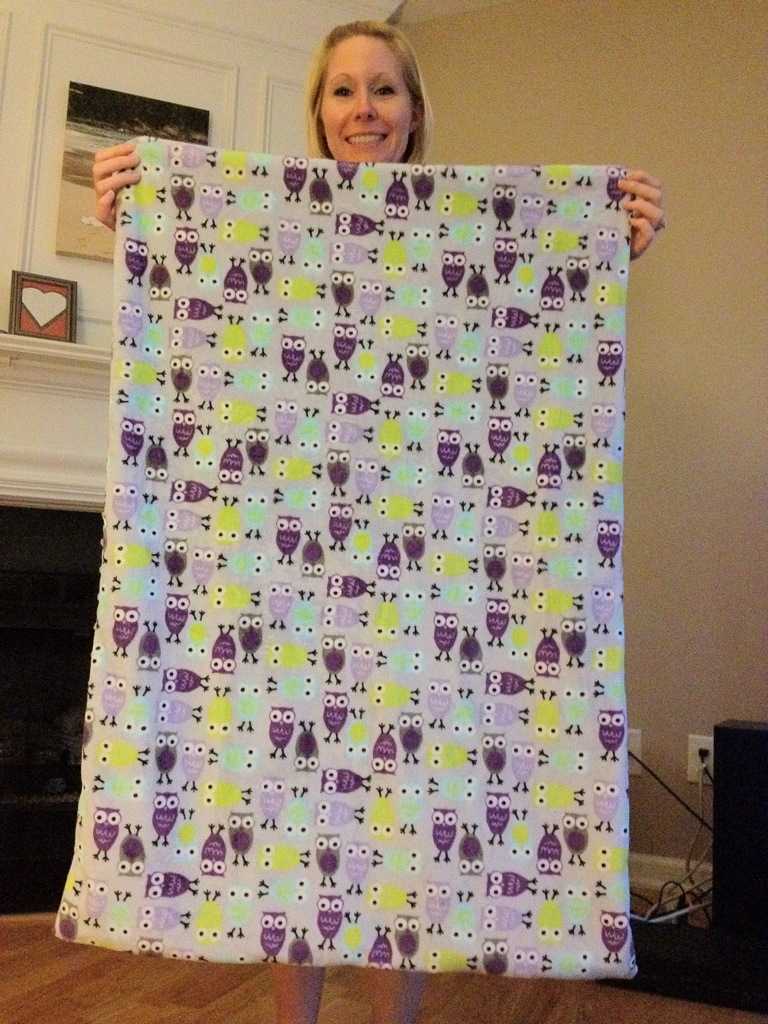 Now that I had my test blanket finished I felt pretty good beginning on the bigger blanket.  I even decided to tape my lines since the fabric just wasn't straight.  For the most part it was okay except for one side.  It came out kind of wonky – I have NO idea what I did.  Anyway I decided to just rip out the weird spot and and fix it.  That made me much happier, so I set out to start my top stitch.  Again I pinned and taped my fabric, but when I started I was so worried about it not being straight I jacked it up a lot.  I ended up spending a good amount of time ripping out the top stitch.  Thank goodness it was my open side so I was able to get the the inside.  Finally I said screw it and just fixed what I could.  To me it didn't come out quite as good as my test but my friend still loved it.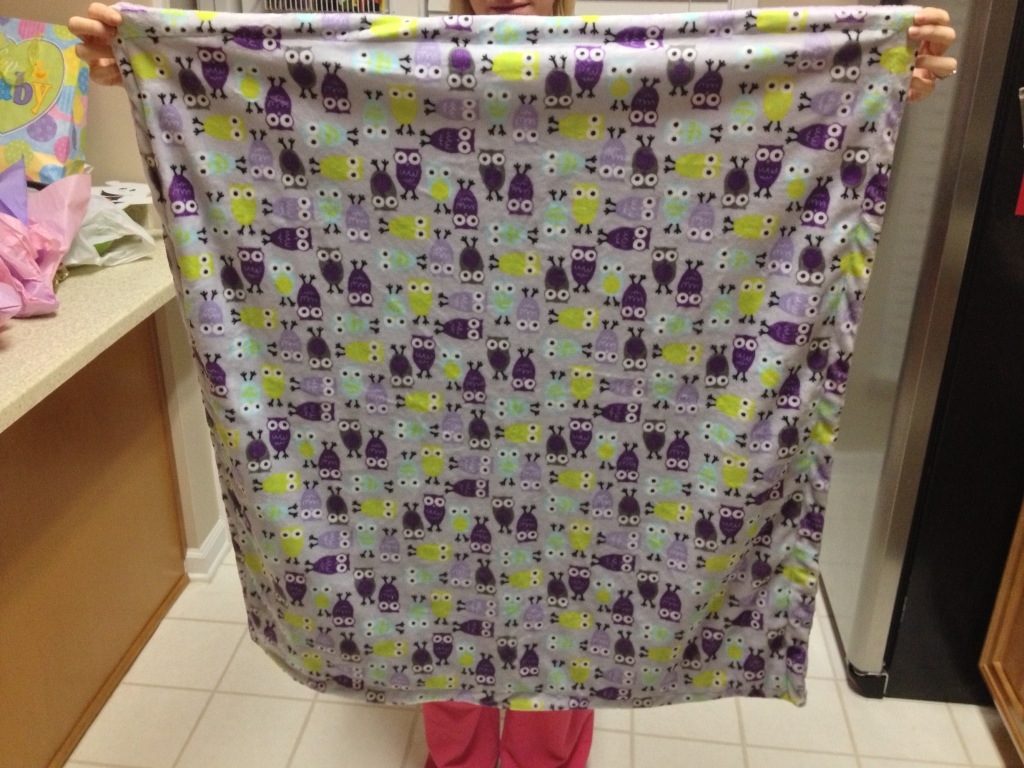 Looks like I will have to get some more practice with minky!
~k