This is what happens when you go to Stein Mart during lunch and fall in love with a throw pillow. I hadn't actually been looking for pillows but I stumbled across a cute pink pillow with the word LOVE written in cording. I was thisclose to buying it but then I decided I could probably make one for less than $20.00 and I was right.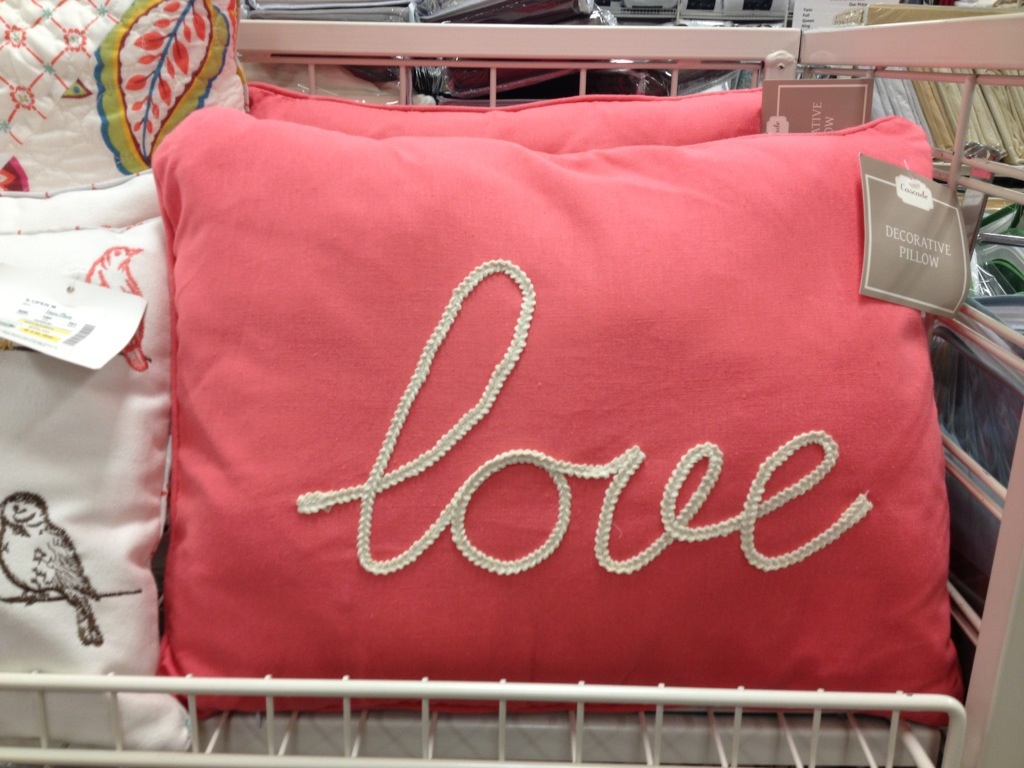 Once I got back to the office I hopped on fabric.com and found a pretty pink fabric for $6.98 and some cording for about $1.00. Add $4.00 for shipping minus a $1.20 off and I can make a similar pillow for $10.00. We'll see how the writing turns out on mine so this project could become interesting.
Now I just have to wait for the fabric.
~k