Wow, I didn't realize it has been quite so long since my last post.  We have been in the new house for almost a month and so far so good!  We are just waiting on the new sofa to come and then I have to persuade Matt to buy a dining room table.  My craft desk is on the way and then I can start working on that room (which I'm really excited about)!
Yesterday Matt was sitting on the screen porch and I was inside on the sofa.  I hear him tap on the window and motion for me to come out.  I figured Julio was doing something cute.  I wasn't prepared for what I saw. The sky was filled with blues, pinks, and purples.  It was AMAZING!  I knew if the back yard was that pretty, the front would be even more amazing, and I was right!
I grabbed my camera and we both ran upstairs to the Ensuite.  The windows are almost even with the roof so we opened the windows and I sat on the window sill and took some pics.  The sky was just beautiful.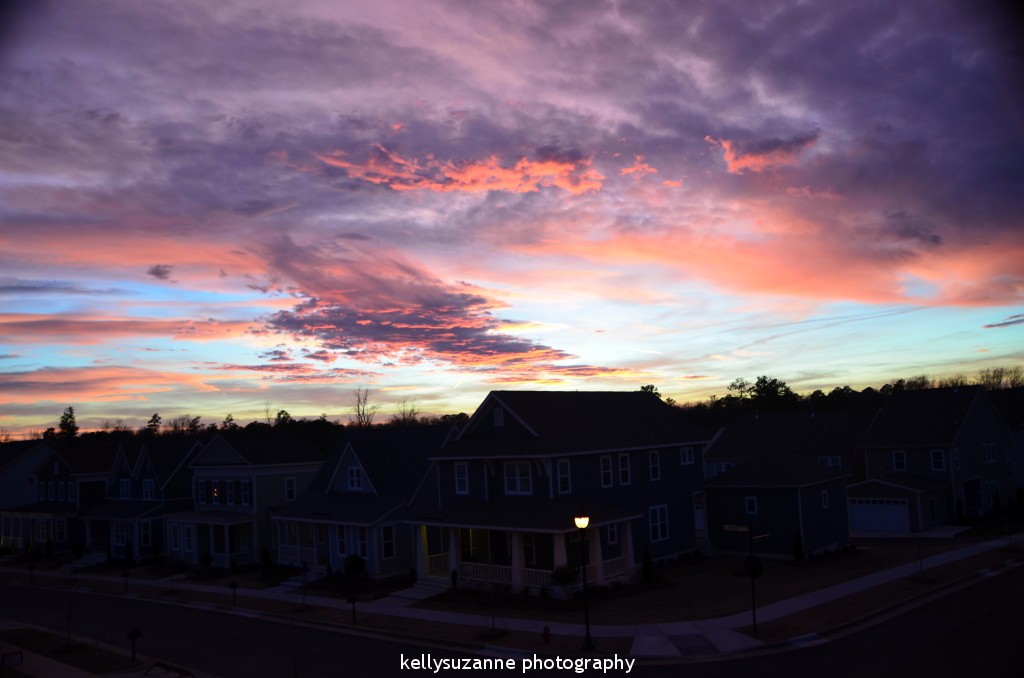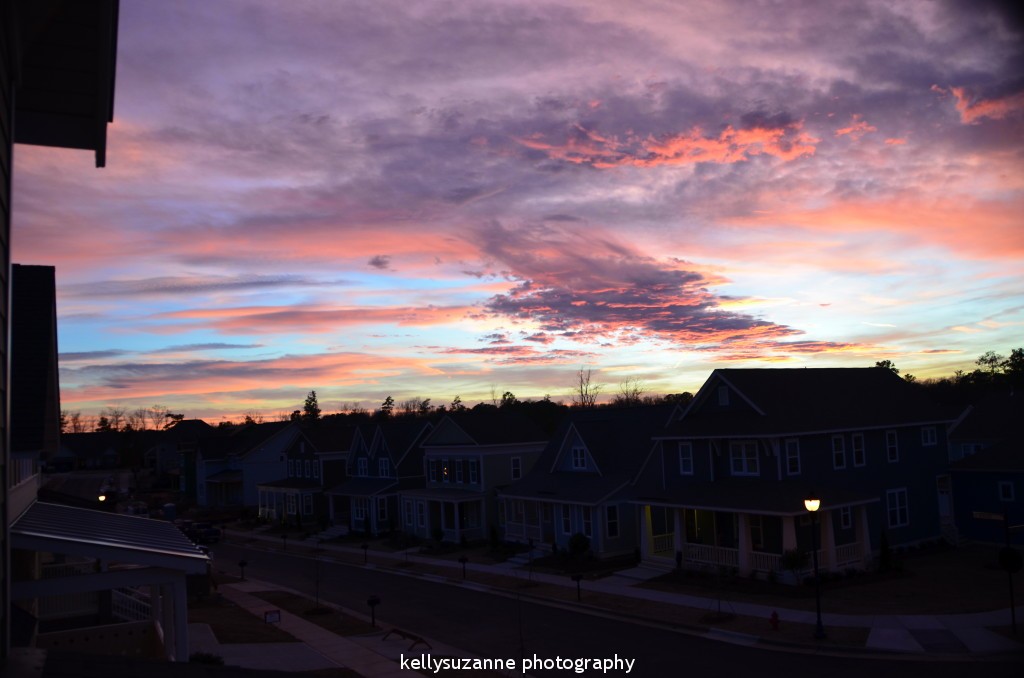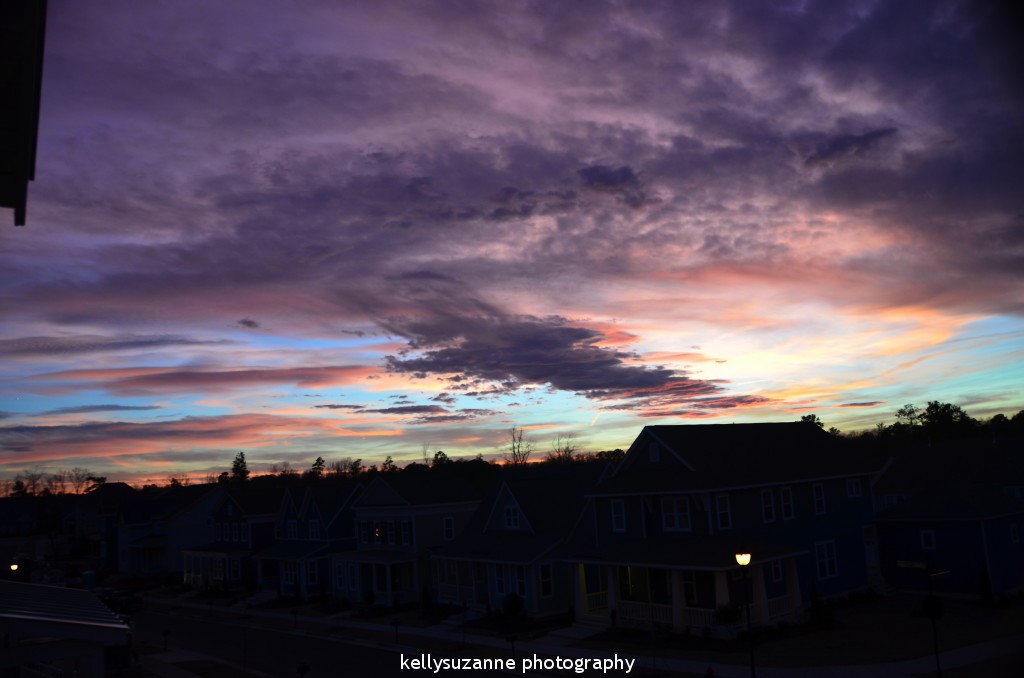 It's not just sunsets that are amazing at the new house either.  Sunrise has been pretty good since the time change (when I'm actually up to see the sunrise).  I took these pics the other morning as I was leaving the house.  Needless to say, I think I'm going to like it here!