The last few days the forecast has been up in the air for what we were in store for this week.  Some models had Raleigh getting a few inches of snow.  Others had use getting up to .5″ of ice.  Yay Snow, Boo Ice!
Yesterday morning my office sent out an email stating people could work from home that afternoon should they be able.  Around 12:30 my coworkers and myself headed home.  It was a pretty slow afternoon as we waited to see what was going to happen.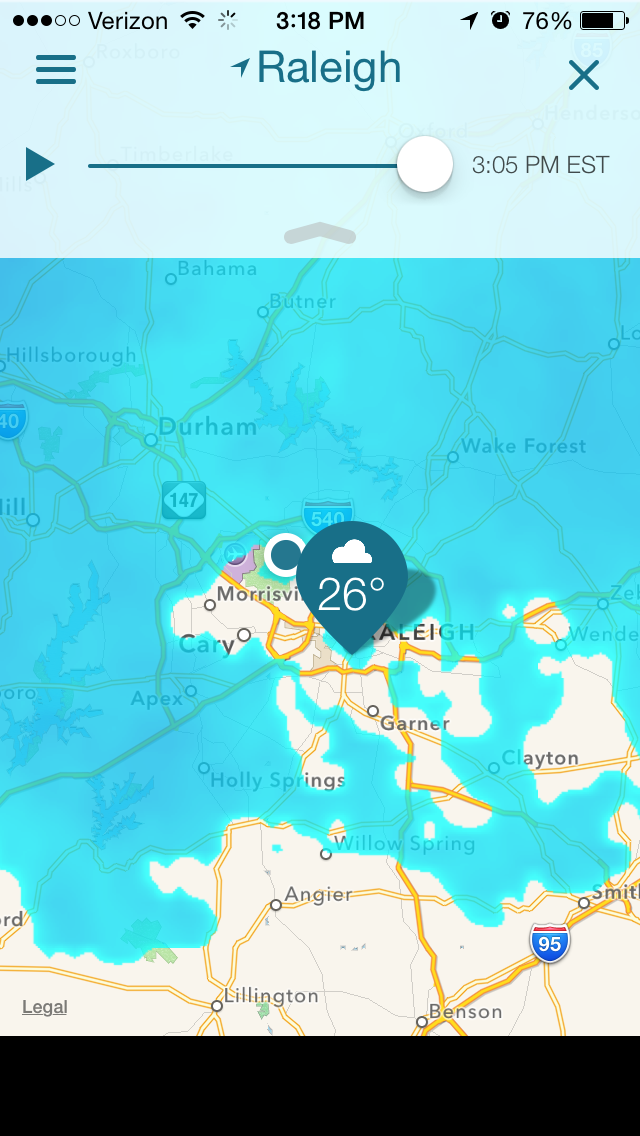 Around 4:30 the wintery mix started and then came the snow.  We got a decent dusting of snow then the sleet set in.  It sleeted most of the night and we woke up to a white Tuesday!

We got lucky that we got sleet and not ice.  Ice would have been terrible considering closing is tomorrow!  Oh yeah, we are closing tomorrow!  Come Hell or Snow (or ice)!
The attorney called Matt earlier and they have pushed our closing back to later in the day.  This should be better since we have to run over to the house for our pre-close walk through.  Basically we just have to sign off that the things from our walk through have been completed.  The list would also include ANOTHER microwave.
So funny story, the replacement microwave came in last week and the door was broken.  That's 6 microwaves between two house!  Ya'll it's crazy. 😉 We did get the new microwave installed at the current house and it is operational!
I told Matt we would have picked the COLDEST week of the year to close/move!  Wish us luck on Friday!

~k