A friend is pregnant and since I was literally the first to know I thought I would do something a little special for her shower gift. Of course I knew I wanted to make a blanket for baby k but there was also a sign I wanted to include. I knew baby k's mom had been eyeing one on etsy that I knew I could recreate.
A few weeks ago I started working on my projects. I started looking for fabric and found a few online. I ran to Joann's at lunch one day and happened to find some cute flannel that was also on sale. I grabbed that and some minky and I had what I needed for project 1.
My next hurdle was the sign. I needed wood, but it couldn't be too heavy or shipping would kill me. Then I needed a starfish. Thankfully Matt's mom was able to find the last 2 at a store near her. The last time they came up she brought the starfish. Neither were prefect but one had a little more personality. When turned the right way it looked its little leg was kicked up dancing.
I got my ass in gear and started working on my gifts. I mean baby k could be here any day. Thankfully the gifts arrived in tact today!
So here's what I made.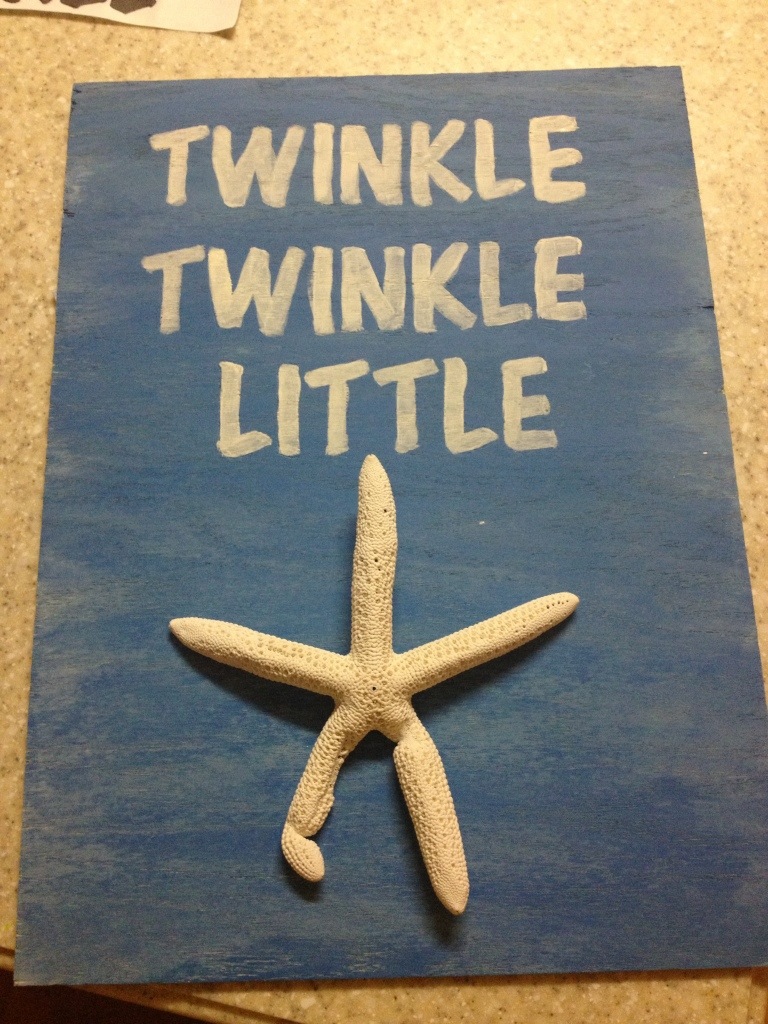 I'll do a walk through of the sign later in the week.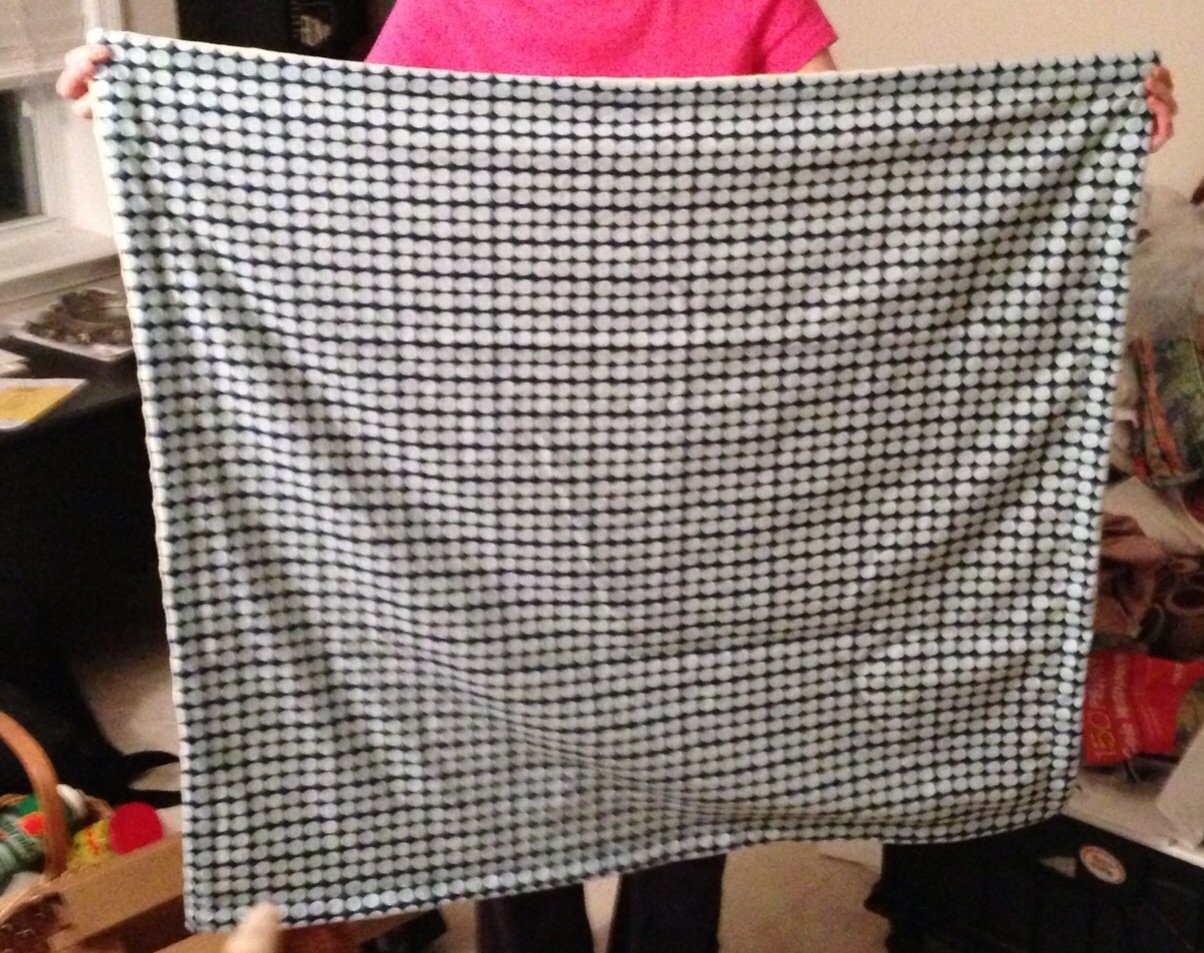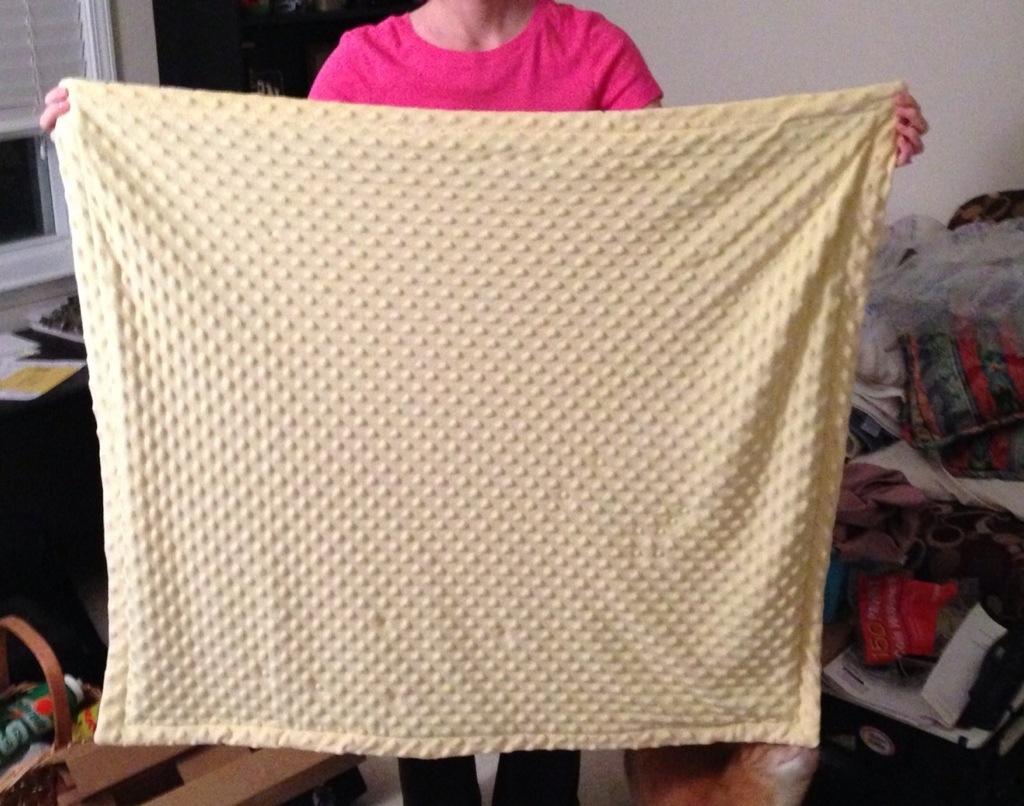 I am pretty happy with both projects and baby k's mom seems to like them too. 😀
~k