Dear Awesome Gold Flip Flops,
Today was your last voyage.  You can't imagine my disappointment when I realized you were about to break.  Had I not spilled water on my foot who knows how many more days you would have lasted (I didn't think you'd make it the day).  But in the end I felt today was the day.  You were good flip flops, the best really.  You were my "go-to" for almost 3 summers in a row.  And really in flip flop years you had be nearing 100.
I will not forget you anytime soon.  And your replacements will have big shoes, or flip flops, to fill.  I hope you enjoy your new life in the flip flop heaven in the trash can sky.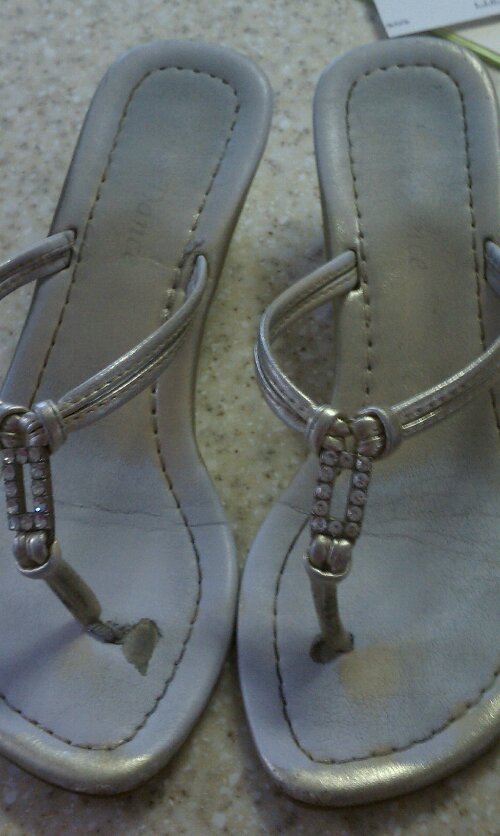 As you see my flip flops were more then wore out but of course that made them the best!  I have plans to reuse the sparklies.  I'm just not sure what their new life will be yet.  And lets not mention the fact that I almost cut my finger off.  I really should not play with knives.
~k