Went really well.  This was mine and Matt's first year really hosting.  Matt fried the turkey and I made maple sweet potatoes, mac and cheese and green bean casserole.  Matt's mom made the corn casserole and two stuffings.  Everything was delicious.
I must say I'm pretty impressed with my cooking skills.  Everything I made, with the exception of the chocolate meringue pie, were new recipes.  I know most of this stuff isn't super hard anyway but I am still proud of myself.  They are recipes that will be added to our Thanksgiving Dinner menu.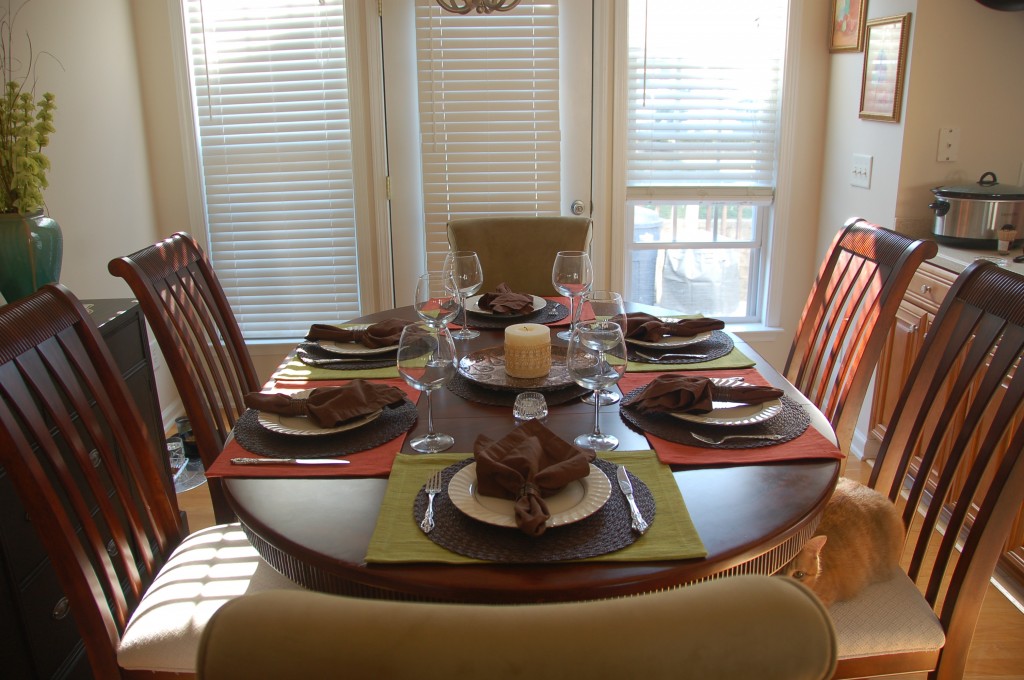 Thanksgiving table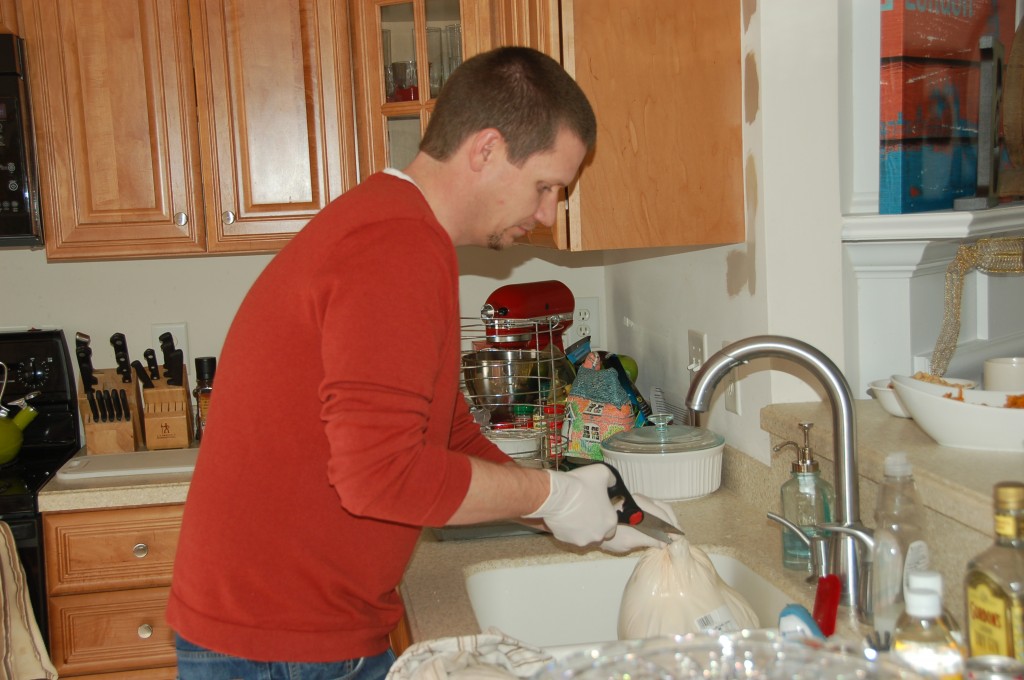 Matt prepping the turkey
The bird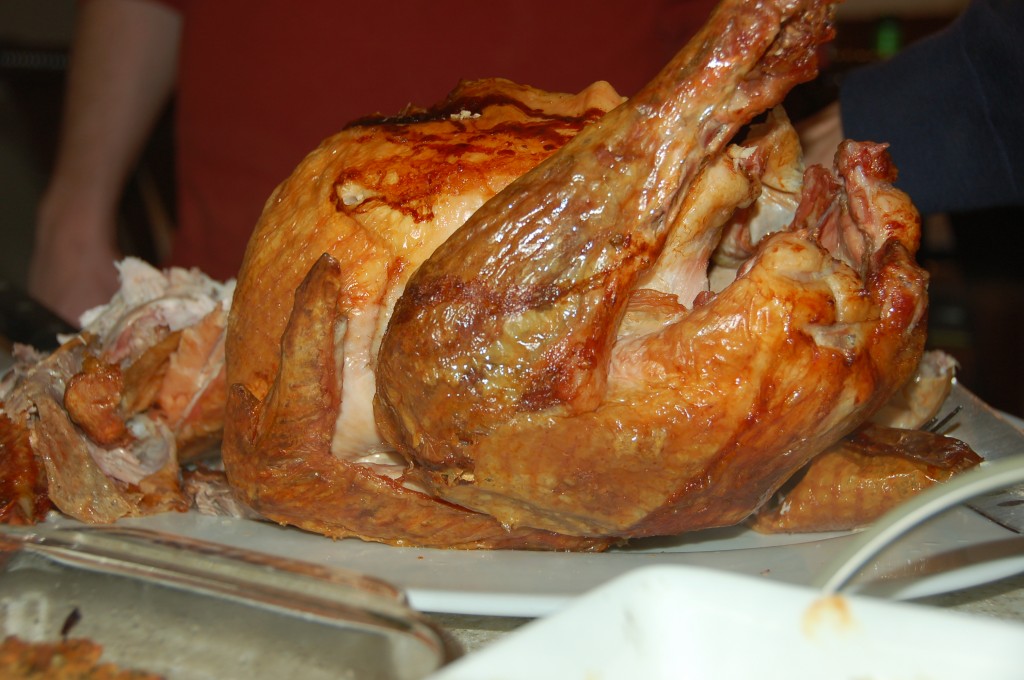 The fried turkey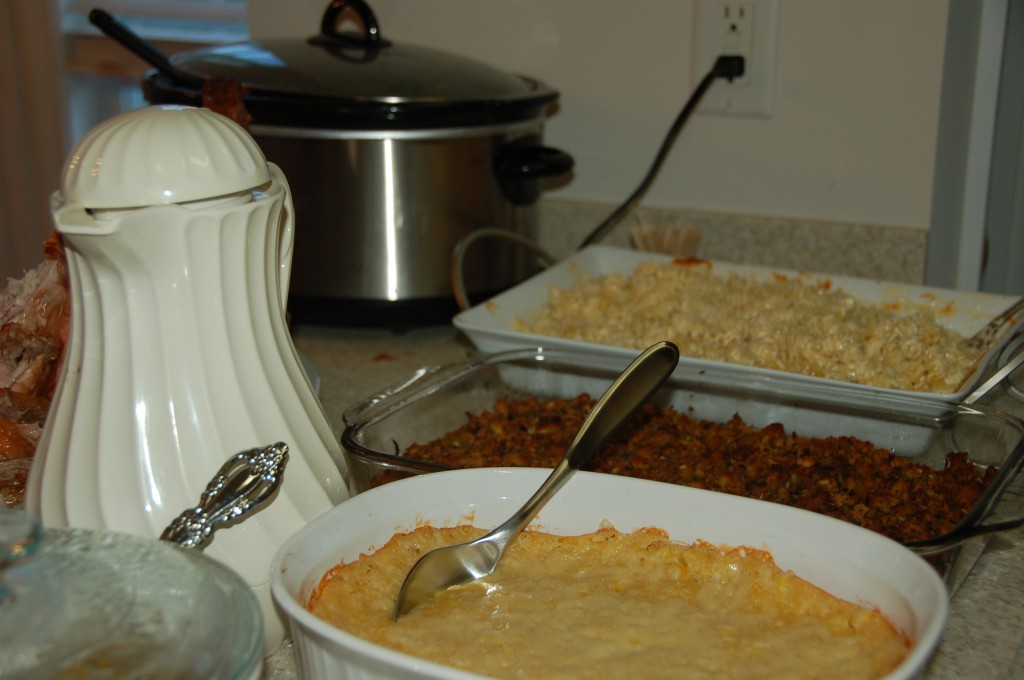 Corn casserole, stuffing, mac and cheese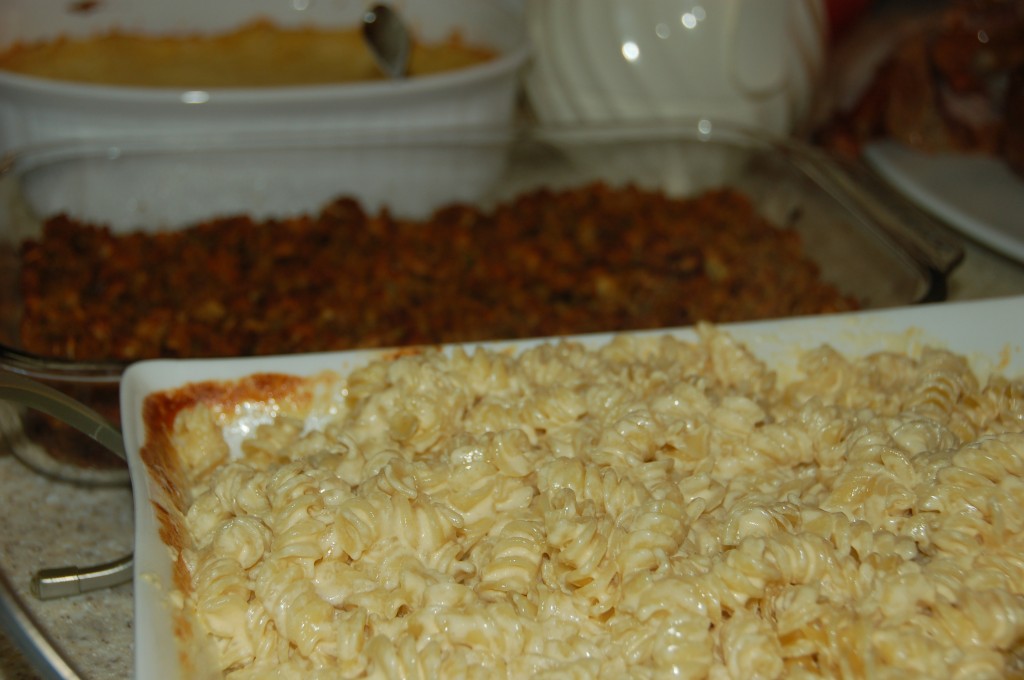 Mac and cheese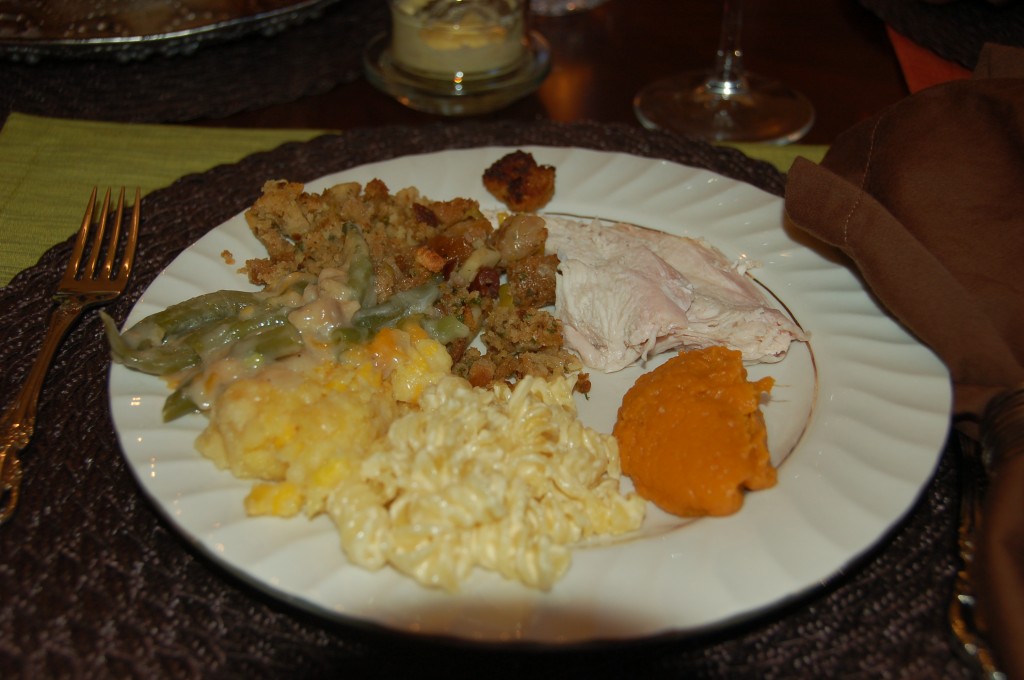 My dinner plate.  Yum!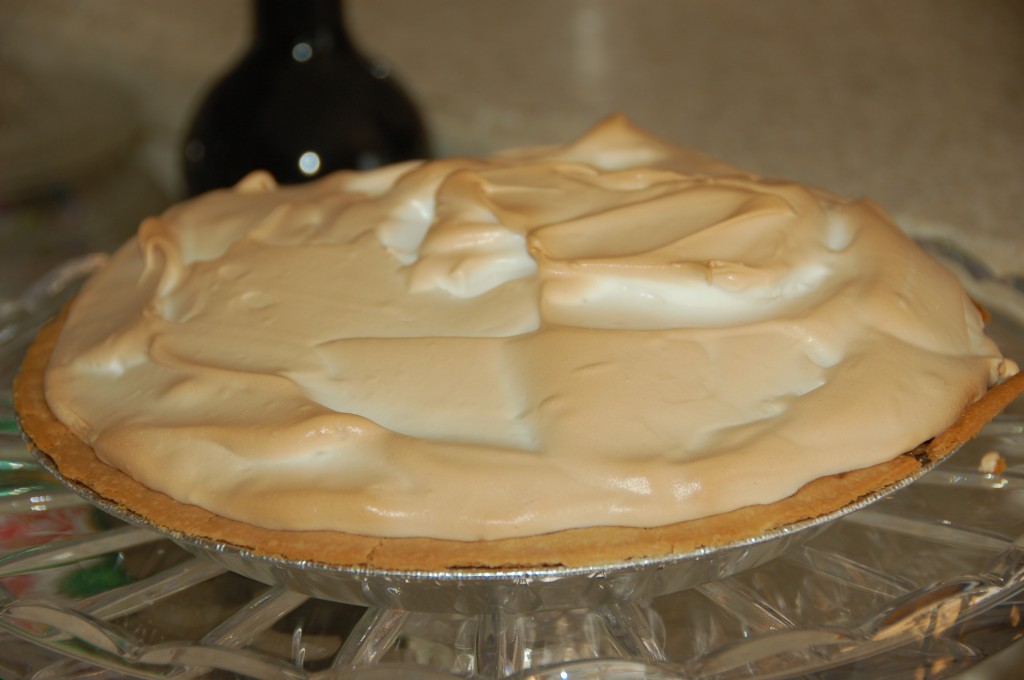 Last but not least, delicious chocolate meringue pie.
I hope everyone had a wonderful Thanksgiving!
~k