A week or so ago I went on an online shopping spree at Old Navy. They had some adorable dresses and I decided to buy a few. I ordered 3, two were the same style but different colors (one was red the other a green stripe)and the third was just different. Much to my disappointment 2 of the 3 were too big, and not the two that were the same. The red one  looked a little big but I figured once it was washed and dried it would fit and I was right! 🙂 It actually looks adorable on.
I ran to Old Navy last week to return the dressed I bought and see if a smaller size would fit. One they didn't carry in the store and the other I decided against. I tried on a few things but seeing as I was on my lunch break I didn't really have time to shop shop so I got a refund and decided I would go back over the weekend.
Matt and I ran down there on Sunday and I found a few items to replace the ones I returned. One item was a cute Chambray dress. I'm not a huge Chambray fan but I decided to try it just to see. Turns out, it was adorable on. I wore it to work yesterday and felt super cute and stylish. (My normal wardrobe of jeans doesn't really add "stylish" to my everyday feel.) Several people even commented on how nice I looked so I am looking forward to wearing my new dress again soon! It also makes me want to throw out my current dresses and start over. I tend to pick the same style all the time and then I wonder why I don't care for what I have. I'm really glad I stepped out of my comfort zone.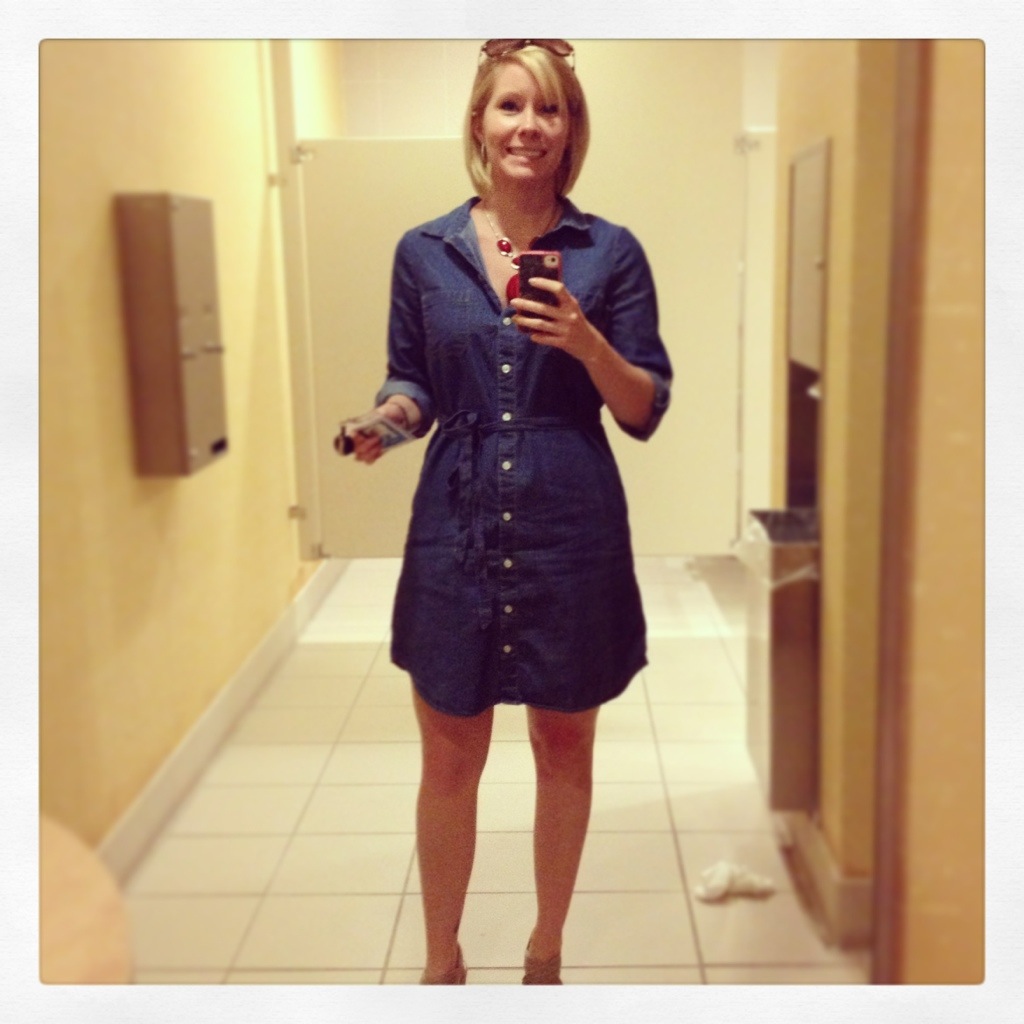 I paired with a chunky red necklace and some neutral wedges (that you can't really see).  Super cute!
~k