Several months ago, when I was on a big Pinterest kick, I ran across a crusty bread recipe.  It seemed easy enough for a non-bread maker.  Four ingredients, three of which I had on hand.  Matt and I ran to Costco a few days later and I found my missing ingredient, yeast.
With my all the ingredients, I began making my first batch of crusty bread.  OMG, this stuff is seriously the EASIEST to make!  Not to mention it's delicious.  I've made several batches so far and every time it turns out amazing!
Here's what you'll need:
1/2 tsp Yeast (I use active dry yeast)
1 3/4 tsp Salt (I like kosher)
3 c. Unbleached All Purpose Flour
1 1/2 c. Warm Water
Cast Iron Pot
Mix 3 cups unbleached all purpose flour with 1 3/4 tsp salt and 1/2 tsp of yeast in a glass bowl.  Whisk together and add 1 1/2 cups of warm water.  I like to use a fork for mixing since it will get gooey.  Cover the mix and let it sit for 12 hours.  Do not refrigerate.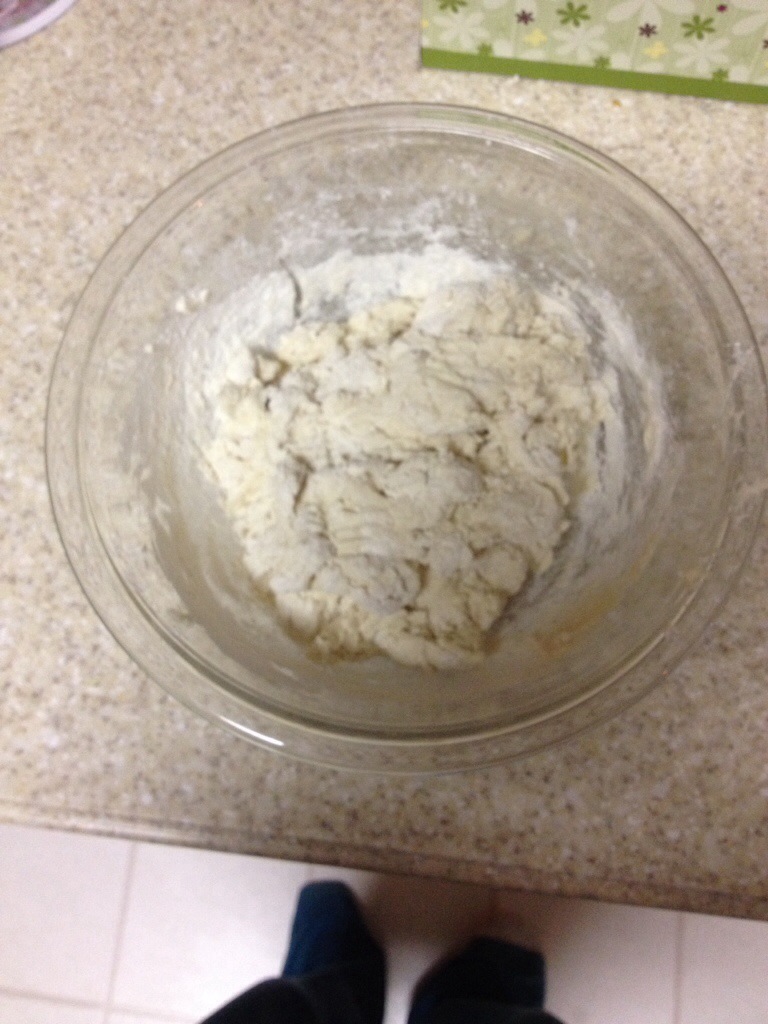 It will get kind of bubbly and rise.  Once it's sat for at least 12 hours (I've let mine sit for up to 18 before and it was fine) preheat your oven to 450*.  When your oven is preheated put your empty cast iron pot in the oven for 30 mins.  I've never tried it with anything other than cast iron so you've been warned.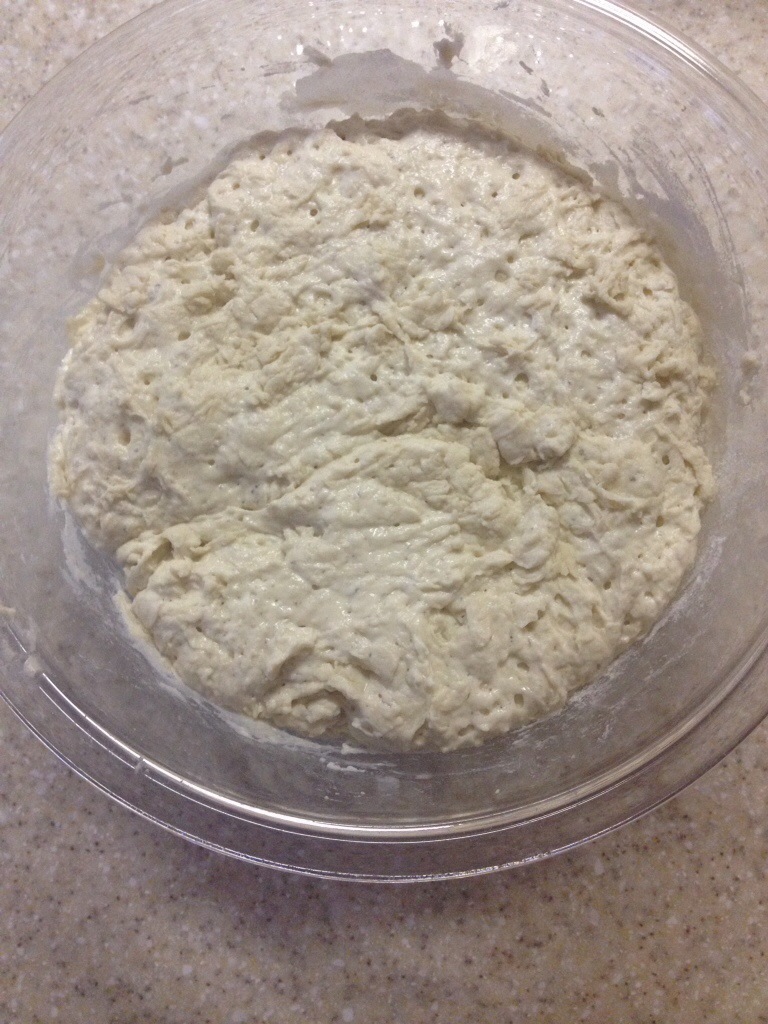 About 5 mins before the timer goes off I will take my dough and flour it.  Just throw some flour on the counter and cover the dough.  You can be generous with this.
Carefully remove the pot lid and put your dough inside.  I just dump it in.  No need for oil.  I bake mine for 20 mins covered and 10 uncovered.  The recipe from my pin says 3o and 20.  That was too long for me and my oven.  I also like my bread a little more moist and it was  little too dry at 30 mins.
Once the bread has browned to your liking remove it from the pot and let it sit on a wire cooling rack.  It's best not to cut while it's hot.  Trust me, it's a bad idea.  You will end up with smushed bread.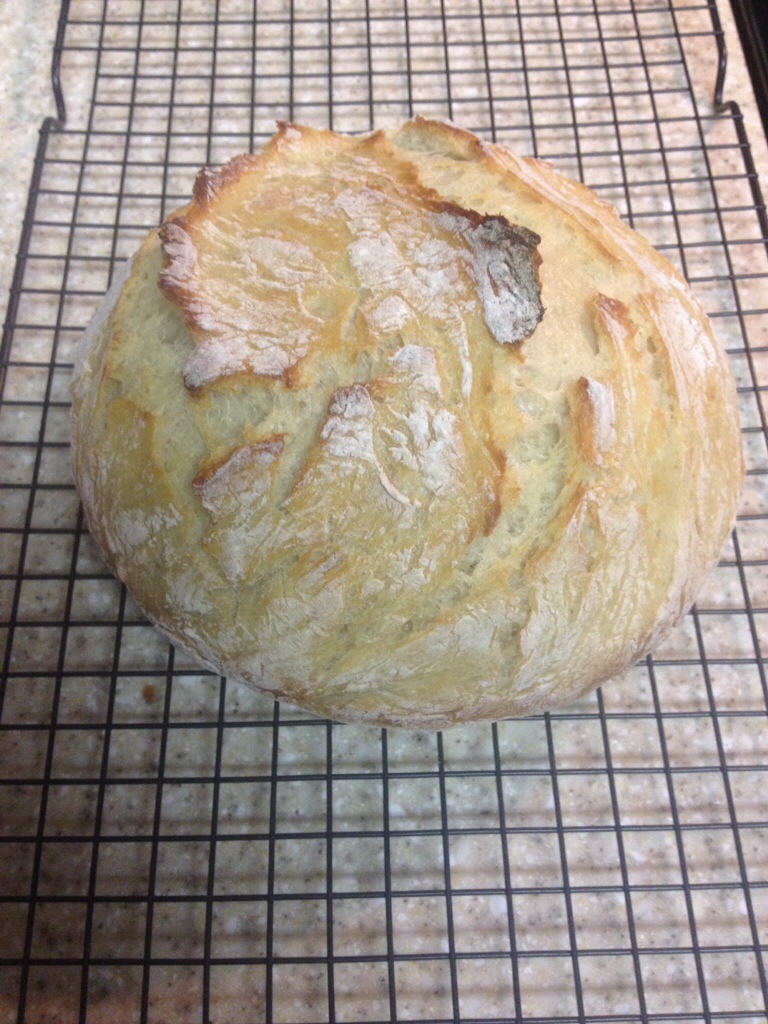 ***I don't normally post recipes so I apologize for the roughness of this post.
~k