Just 8 short months ago on this very day Matt and I were saying our vows to one another.  Now we are husband and wife.  I think it's kind of fitting (and a little ironic) that on our 8 monthiversary we get this….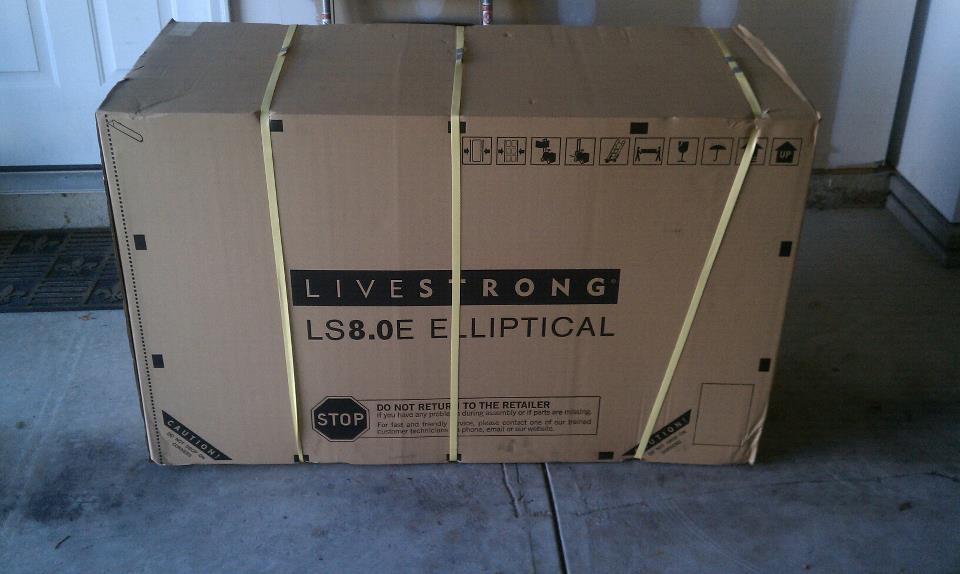 That my friends is my elliptical!  YAY!  Matt is currently downstairs in the process of putting this together.  I really am excited.  After the last few weeks I definitely think a little stress relief will be good.
Love ya Matt!  Happy 8 monthiversary!
~k