Who knew this would turn into a blog post?  HAHA!  So Matt and I got some unexpected money as a wedding gift.  This unexpected amount was just enough to cover the cost of a Dyson.  And you guessed it that's exactly what we ended up buying.
I originally thought about putting one on our registry but figured a gift with that price tag would be left.  I didn't think about the fact that Target would give you 10% off your registry after the wedding to purchase any left over items.  So I ended up adding one the other day.  Well Matt started doing some research, because that's what he does ;), and ended up finding the one we wanted at Walmart for $100.00 less then the Target price.  Screw 10%, give me $100.00.
After the whole ipod debacle over Valentine's Day I decided I would also check the Dyson prices on Amazon.  I mean if Walmart can't ship to store quicker then Amazon can ship to my house with a head start what's the point right?  As it turned out Walmart had the Dyson I wanted for the price with same day in store pick up!  Holy crap!  I immediately texted Matt to tell him we could get it today from Walmart and made the purchase.  EEEKKK!
Matt ran to pick up the new vacuum this afternoon.  When he got home he decided to test it out on our rug in the den.  He then sent me a pic.  OMG!  Let's just say the rug was dirty.  HAHA!  I couldn't wait to get home to try out my new toy – yes it is sad when you get excited over a vacuum.  So he brought it upstairs and I started to go around our room.  Several passes over one spot and I needed to empty the container.  WOW!  Our floors were dirty!  I went over the carpet in our bedroom about 3 times before the canister stopped getting super filled.  I still cannot believe just how dirty the carpet was.  Not only does it look cleaner (and the carpet has got to be over 5 years old) but it also feels softer.
I must say I was pretty reluctant to spend that kind of money on a vacuum but Dyson just might win my heart.  I foresee lots of vacuum in the near future.
~k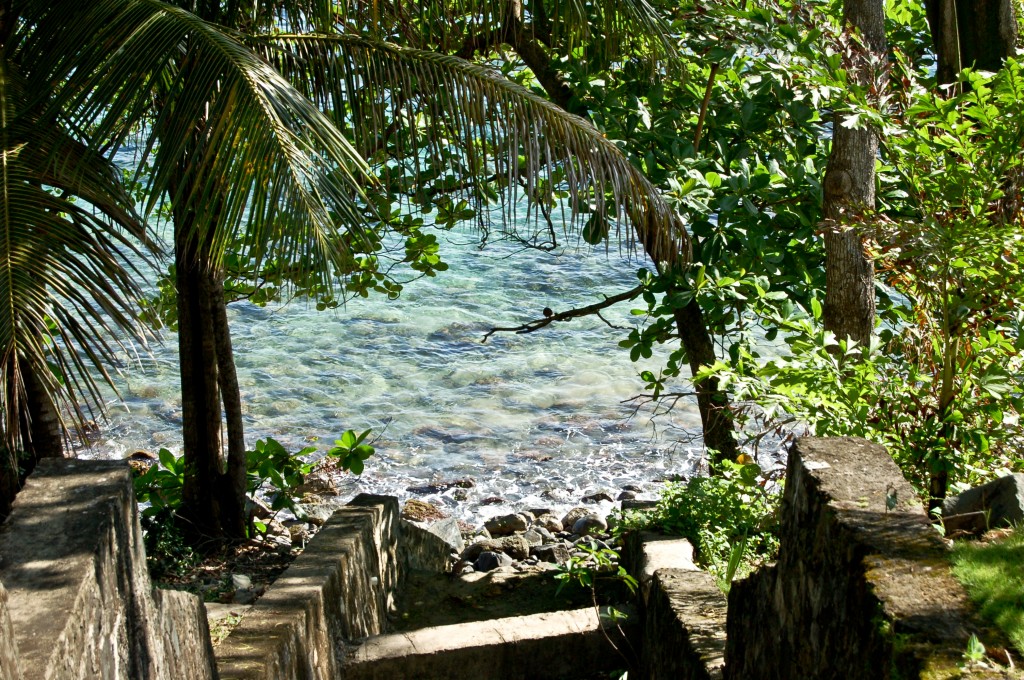 I loved this little spot at our resort.
Another cool spot on the resort.
This isn't a great pic but I still like it.