This morning I got an email from Canvas on Demand saying my print had been shipped.  I checked the tracking number and it was out for delivery.  WOO HOO!  About 10:30 I got another email saying my package had been delivered.  I grabbed my key fob and headed downstairs.  I couldn't find my package or anyone around so I headed back to my desk.  While I was running around one of the desk guys brought the box upstairs for me.
I opened the box and pulled the canvas out at my desk but just enough to check it out.  Then I put it back in the box.  I really didn't want to leave it out.
Currently it is sitting on the fireplace mantel.  I'm not really sure what I want to with the mantel yet.  Suggestions are welcome. 🙂  Here are a few pics I just took with my phone.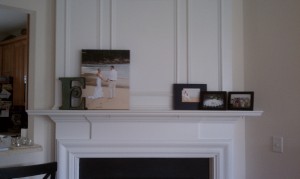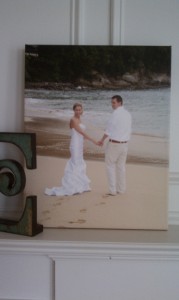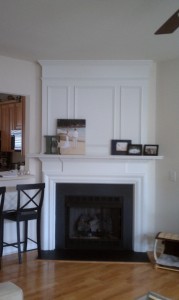 So there are a few pics.  I know this arrangement sucks.  I foresee a shopping trip to Target soon. 😉
~k