Saturday I woke up, showered and threw on some tinted moisturizer.  Matt asked if I really needed to wear makeup since I was to get my face scraped off but there was no way I was leaving the house without a little something on.  I got to Ulta a few minutes before my appt and waited for the girl to come get me.  She  took me to this little free standing circular divider.  I filled out a survey about my skin and then she got started.
I have no idea what all she did because she didn't do a great job of telling me what was going on.  There was lots of slathering and wiping off.  Finally she asked for my wrist and asked what it felt like.  I wasn't sure what I was supposed to be feeling but it felt pretty light.  She turned it up, I guess, and tried again.  By this point I'd figured out it was the microderm machine and she made a point of telling me it cost $3400.00.  Anywoo, the microderm didn't feel bad on my face at all.  A few spots were a little tender but overall I thought it felt fine.  She finished my face, which seemed really quick since I'd read it normally takes about 20-30 minutes, and slathered some more stuff on.  Then she put a mask on.  I sat for a few more minutes and then she started to remove it.  She said it was quite difficult to remove and I still had spots from the mask when I got home.  When she was done, she handed me a mirror.  I told her it looked good but in all honestly I couldn't see any difference.  The one spot I was most concerned with, a dry spot on my cheek, was still there in all it's glory.  She slathered some tinted moisturizer on and sent me on my way.
While she was working on my face I asked her how long she'd been doing microderm and she told me two weeks.  Literally she just started at Ulta, probably for this special.  She was nice but I can't say I was super impressed with the results.  Maybe I expected too much or maybe she didn't do a good job.  Who knows.  But as promised I did take a few pics .  I forgot to take one of my skin before I went so I have some tinted moisturizer on but you can kind of see what my skin looked like before.
Before:

After: (also with a little tinted moisturizer and without)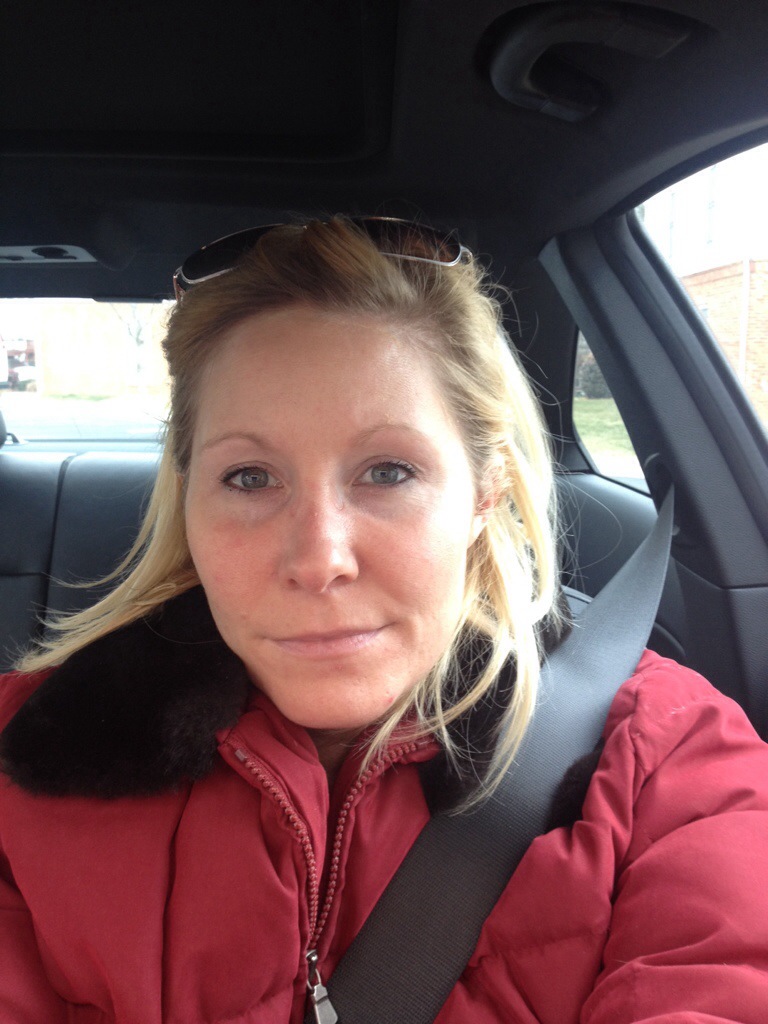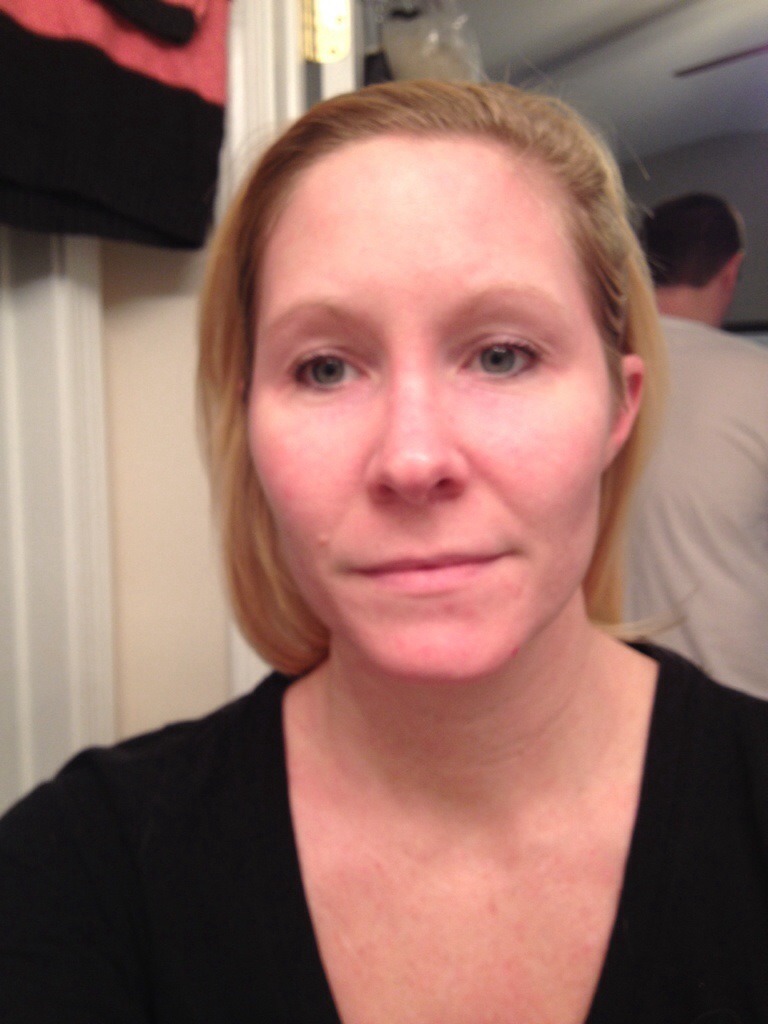 Later that night with makeup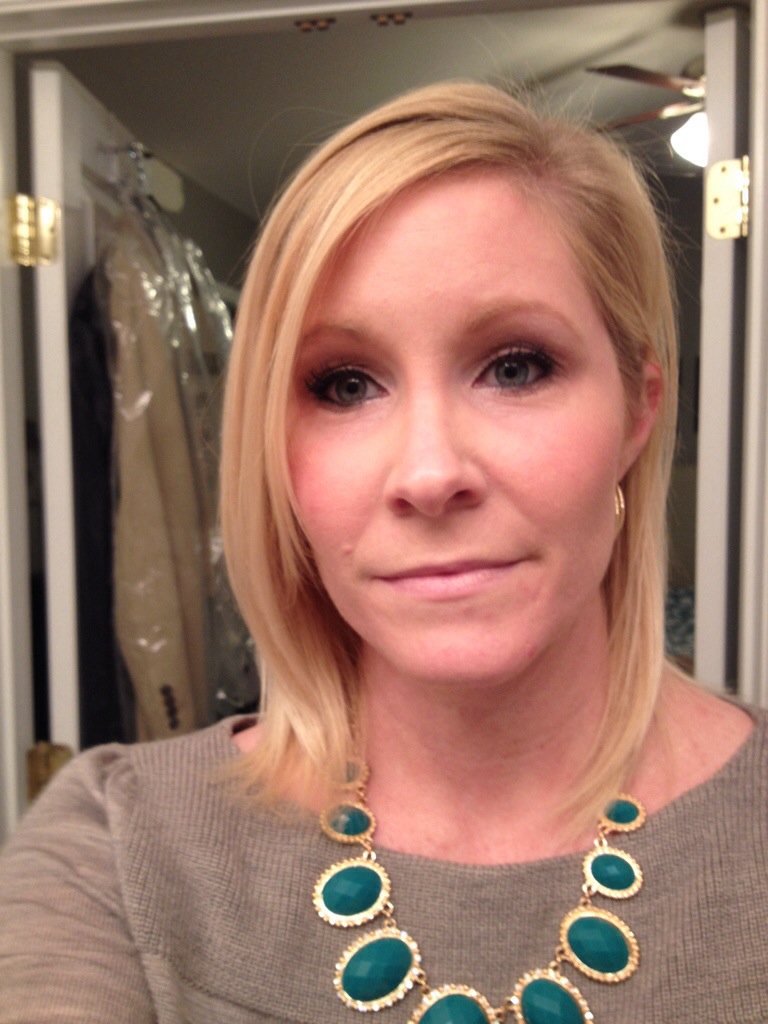 I decided to order the Mary Kay Microderm set after talking to a few people about their experiences with microderm. I was told this was a great "at home" kit. I found it on Amazon for almost half the price it was listed for on MaryKay.com.  All in all I'm kind of disappointed.  I feel like I got a decent facial but I feel a little jipped on the microderm itself.  Maybe it is super quick but I think the red spot on my cheek should have seen more/better results.  (Not to mention my lips are super sensitive and now I have a cold sore!)
I'll do a product review of the MK products I receive over the next few weeks.  I have eye cream arriving tomorrow and I ordered moisturizer and the microderm kit today.
~k