Yesterday was an absolutely beautiful day in North Carolina.  Mid 60's and gorgeous.  Today, temps are falling and they are predicting freezing rain and sleet!  Umm, gross!  After the last snow, I was officially OVER Winter!  Bring on sunshine and shorts!
Matt and I took full advantage of the beautiful weather yesterday and headed downtown for lunch.  We ended up at Trophy Brewing Co. for pizza and beer.  The food and drinks were really good.  The only downside was, they were pretty busy so we ended up sitting at the bar and not outside.  After lunch, we drove around downtown for a few minutes before heading out to find some ice cream.  I'd been craving ice cream all weekend and nothing says Spring like ice cream.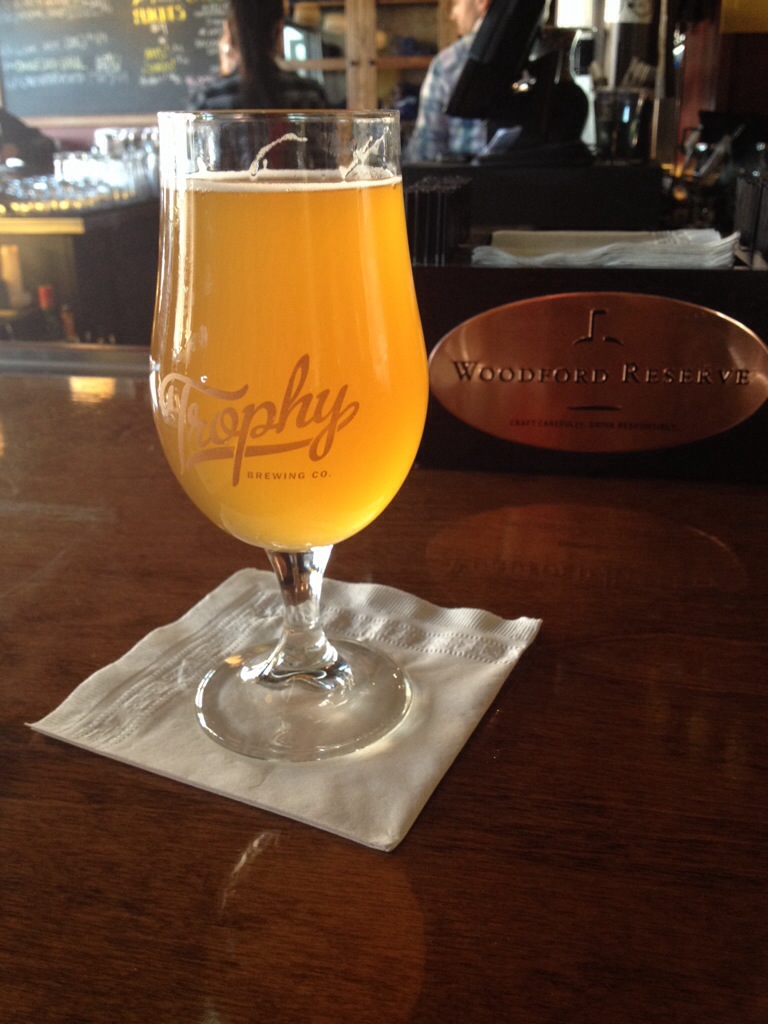 There is a really good local ice cream place called Fresh on Glenwood, near our house.  Matt suggested we stop there before heading over to Walmart.  We both got cookies and cream ice cream.  It was pretty busy when we first arrived but once we got our cones the place had cleared out.  We found a nice picnic table to sit and eat and enjoy the day.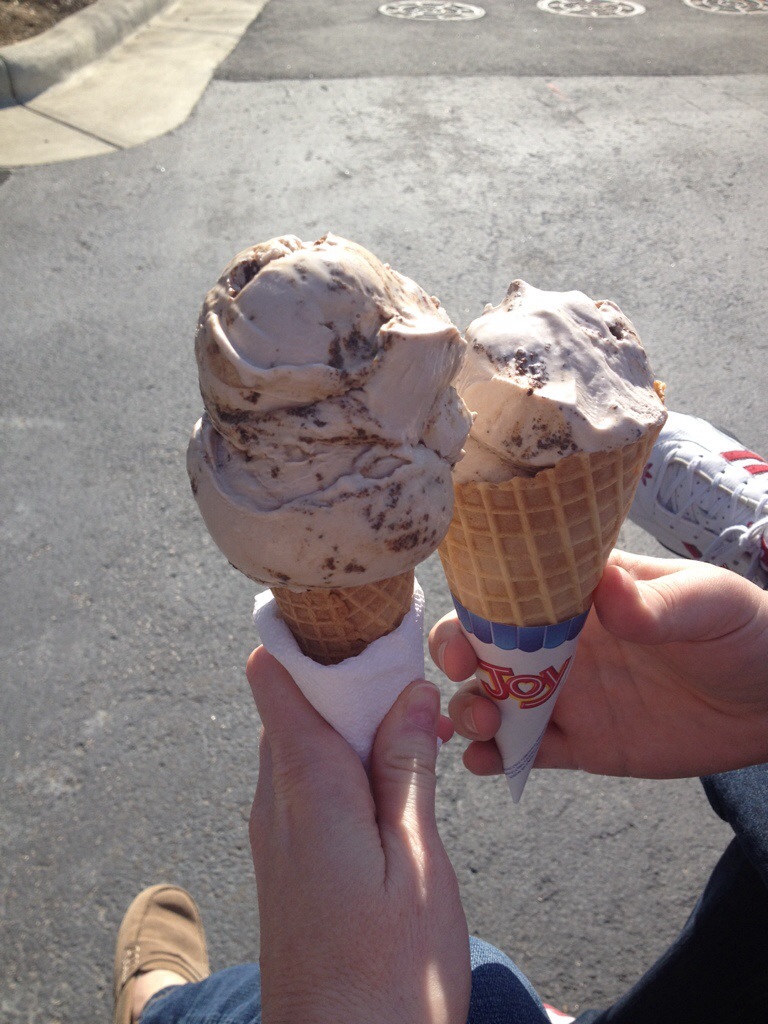 After ice cream we headed out to Briar Creek to run to Walmart.   Mom told me about some face cream that was a must but said the Walmart brand was better than the name brand.  I was looking for the Equate Face & Neck Cream Advanced Firming but I ended up with the Equate Beauty Age Control Day Cream for Mature Skin.  Of course Walmart was a disaster and I couldn't find the Face & Neck Cream.  I used the Beauty Age Control last night and this morning and it feels and smells wonderful.  It is also pretty thick and hydrating.  I used it under my foundation this morning and my skin had a nice dewy glow.  Score!  I'm going to try it out for a few more days and see how it does but based on first impressions, I like it!
~k